Brisbane Event Agency
Welcome To Alive Events Agency – Your Leading Brisbane Event Agency
We at Alive Events Agency specialize in producing one-of-a-kind events that give our clients' brands a new lease on life. As Brisbane's premier event planning company, we know how to throw parties that people won't soon forget.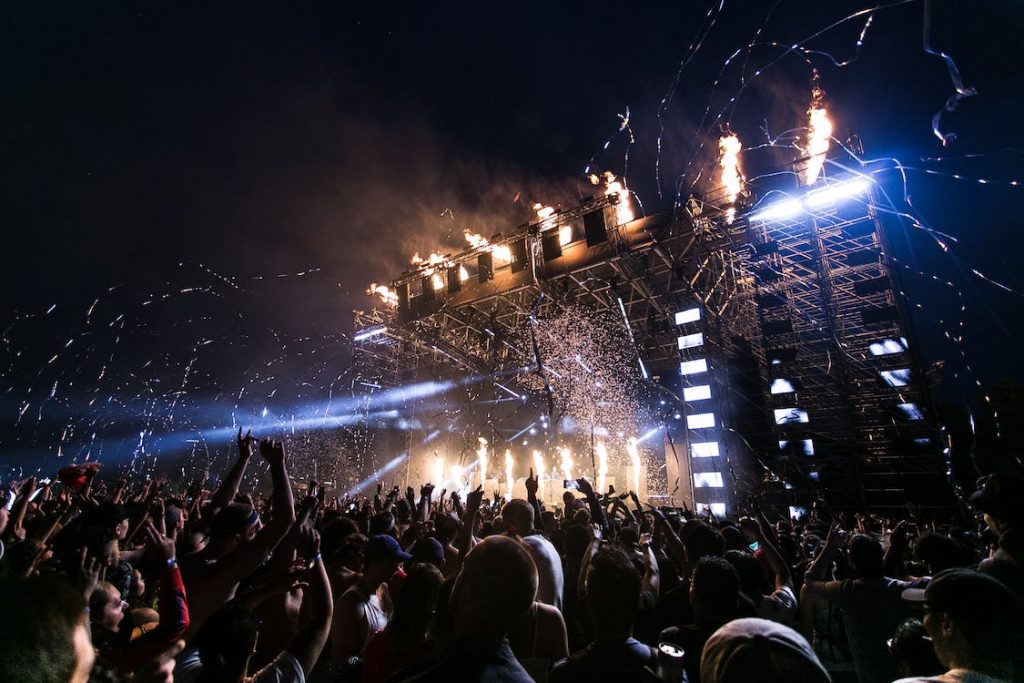 Source: pexels
At Brisbane event agency, our team of seasoned event professionals is here to help you make your corporate event, product launch, gala dinner, or other special occasions a resounding success. We will assist you in every step of the process, using our knowledge of the field, imagination, and meticulous attention to detail to make your event a smashing success.
Our Services At Brisbane Event Agency
Brisbane's Alive Events Agency is a cutting-edge event planning and experiential marketing firm. We provide comprehensive event management services designed to help clients achieve their unique objectives. Our professional staff has a history of producing outstanding events that captivate audiences, spark innovation, and leave a lasting impression.
1. Event Management
Alive Events Agency is a full-service event management company that helps clients from the initial brainstorming and planning stages through the event's conclusion. The corporate, product, conference, exhibition, experiential, and other event types are all within our team's wheelhouse of expertise. For each event, we take the time to learn about the client's goals and expectations to execute the event to the highest standard.
2. Event Design
With fresh design ideas that capture your brand and message, our team can help make your event a success. From venue selection and set design to lighting and sound production, we cover every aspect of event design. From the initial planning to the final execution, our team will take care of every last detail.
3. Experiential Marketing
We are an experiential marketing agency that focuses on designing one-of-a-kind, audience-interacting events to foster emotional connections between brands and their customers. The experiential marketing campaigns we create and execute successfully raise brand awareness to increase sales. Our staff has the expertise to design events that people will never forget.
4. Event Production
Here at Alive, a Brisbane event agency, we've got a top-notch production studio and an army of technicians to back it up, so you don't have to worry about anything. To guarantee a successful event, our team can handle every aspect of production for you. We can help you with everything from audio to visuals to staging and filmmaking.
5. Digital Events
Since we live in a digital era, we recognize the value of holding both online and offline events. We can design and implement cutting-edge digital events that are sure to captivate your target demographic. Live streaming, webcasting, virtual event platforms, and interactive experiences are just some of the digital event services we provide.
6. Event Theming and Styling
Through our event theming and styling services, we can give our customers truly one-of-a-kind celebrations. We partner with our customers from the earliest brainstorming stages to the final stages of implementing their ideas. Our team has successfully themed and designed all sorts of events, from gala dinners to award ceremonies to product launches.
7. Event Marketing and Promotion
To guarantee the success of any event, marketing and promotion are crucial. We've got you covered at Brisbane event agency, whether you need help promoting an event online or offline. We have the resources to help you promote your event and attract the right crowd.
8. Event Logistics and Operations
The planning and execution of an event may seem daunting at first, but our team has what it takes to see it through successfully. We handle all the logistical details, from transporting guests and vendors to keeping them safe and managing the crowd, so you don't have to.
9. Sponsorship and Partnership Management
Funding and publicity for an event can be greatly aided by soliciting sponsorships and forming strategic alliances. We will work with you to determine your specific needs and goals and then craft a sponsorship package to attract your event's ideal audience.
10. Event Measurement and Evaluation
We recognize the value of tracking and analyzing the results of your event. Our team provides comprehensive event measurement and evaluation services, such as surveys for attendees, social media analytics, and debriefing reports. With this information, we can refine our offerings and better serve our customers.
Why Choose Our Brisbane Event Agency?
If you want your event to be a smashing success, you need to hire the right event agency. When compared to competing event planning companies in Brisbane, Alive Events Agency has many distinctive advantages:
Expertise & Experience
Successful event planning and execution is a specialty of ours, and our team has been doing it for years. We apply our extensive experience to every task, guaranteeing that your event will be flawlessly organized and carried out.
Collaboration & Communication
Our group thinks the key to a successful event is open communication and group effort. We put in extra effort to learn about our customers' objectives for the event, and we keep them in the loop at all times.
Innovative & Creative Solutions
Our staff is very much committed to providing you with original ideas and strategies that will set your event apart from the rest. Our mission is to challenge convention by designing groundbreaking events that move and motivate our audience.
End-to-End Event Management
Starting with brainstorming and planning to execution and evaluation, we cover every aspect of event management. At Brisbane event agency, our comprehensive event management services free up our clients to enjoy each celebration.
Tailored Solutions
Since each event is different, we provide individualized services to ensure that we help each client achieve their objectives. Close collaboration with our customers allows us to realize their dreams.
Proven Track Record
Our team at Brisbane event agency has extensive experience producing high-quality events for a wide range of business types and fields. Some of the most recognizable brands in the world have entrusted us with their projects, and they have always been pleased with the results.
Get In Touch With Our Brisbane Event Agency
Ready to start planning your next event? Contact our Brisbane event agency today to find out more about how we can help make your event a success. Our team of event management professionals is always happy to answer any questions and provide you with a customized quote for our services.
To take this further, simply fill out the contact form here, and a representative will get in touch with you shortly. You can also give us a call or shoot us an email using the contact information listed on our website.
We look forward to hearing from you and helping you create a memorable event that exceeds your expectations.