Diesel Island – Land of the Stupid, Home of the Brave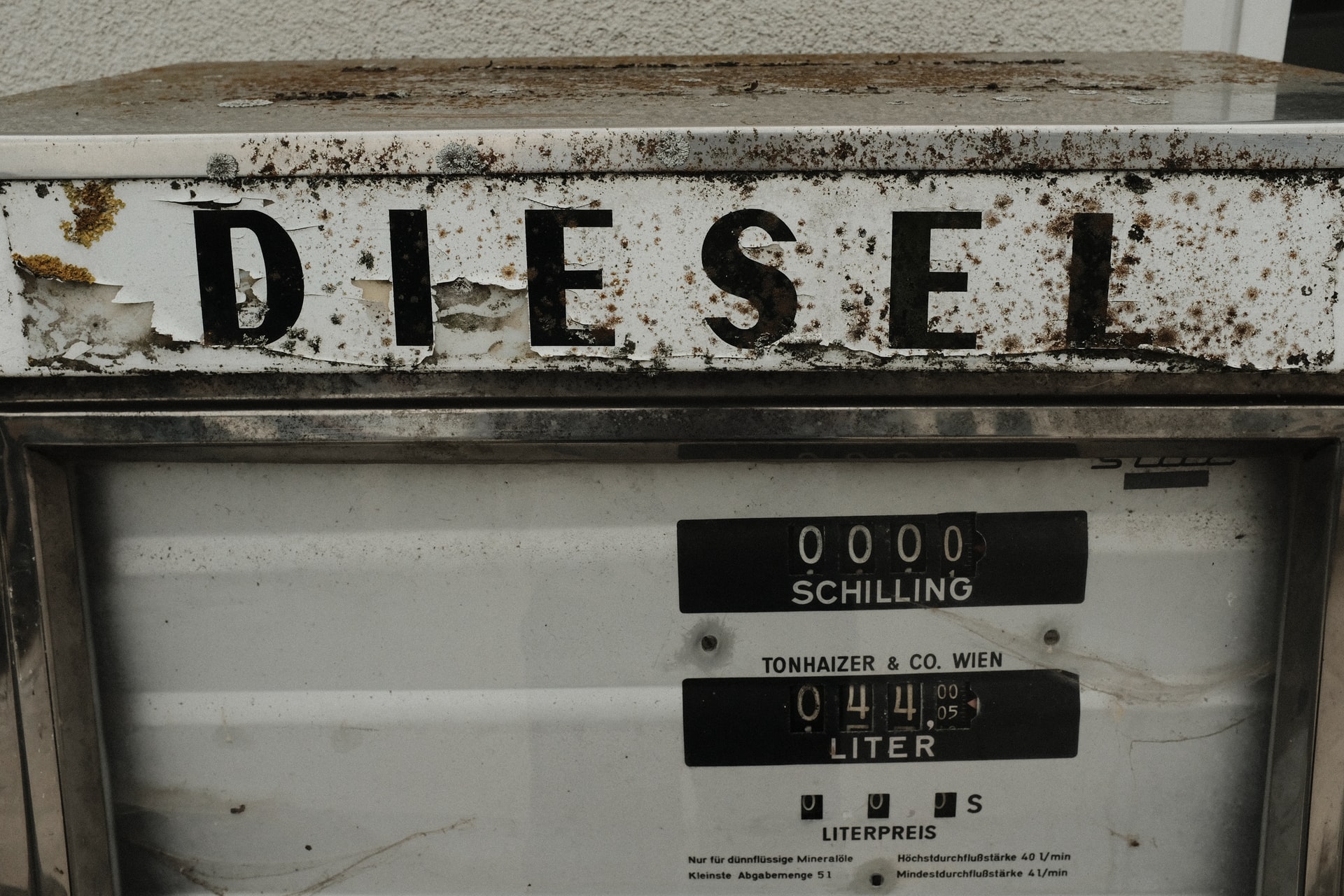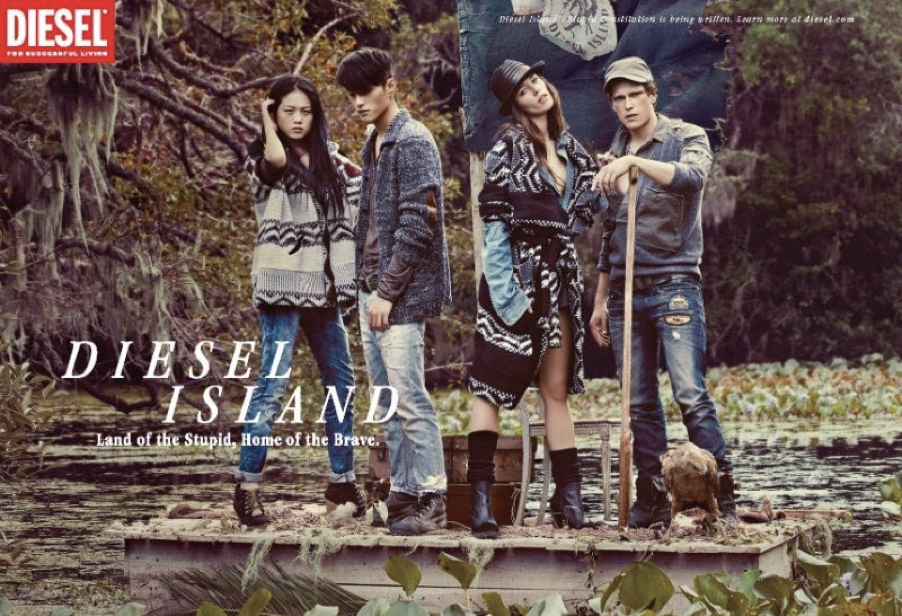 Everyone loves a flashback, and the Diesel Island Launch of 2011 was one of the firecrackers produced and directed by Antony Hampel and the dynamic event planning team of Alive.
It was Wednesday 31st August, when Sydney's Sun Studio's transformed into the
Land of the Stupid, Home of the Brave as DIESEL Ambassador, Alexandra Richards (daughter of Rolling Stone Keith Richards), hosted a 'provocative party' for over 250 guests including Vogue editor Kirstie Clements, GQ Editor Nick Smith, and top models Charlotte Boss and Spencer Petterson.
Held over two studios as well as an outdoor area, this tongue-in-cheek authenticity, casually portrayed life on the branded landscape of an island, which enabled guests to participate in the carefree DIESEL lifestyle.
The event was part of the Diesel brand campaign which launched in July, 2011. The controversial global campaign sought to provoke discussion by stating that the world is f**cked up, but Diesel  Island is the least f**cked up country of all.
The Diesel Island concept introduced a breakaway society, led by the young, sexually-charged, irreverent Diesel men and women, founded on 'the principles of stupid'.
Rather than try to rehash the advertising campaign, Alive took inspiration from the campaign and chose to steer clear of a traditional runway show by showing the breakaway society in their 'natural habitat'.
You'd expect no less from a bold and dynamic event agency such as Alive. We do different for breakfast, diverse for lunch and anything by vanilla for dinner.
One of the more creative ideas concocted by the crazy think tank at the Melbourne event agency was to embody destination Stupid with a chicken stepping up to the journalist's role, lovingly placed in a cage with a vintage typewriter to document island life.
Another zany component was photo opportunities with pink goat 'Fergus', a menu of carbon tax free cocktails, and a wild backdrop of island inhabitants with its own tree house complete with hammocks and DJ.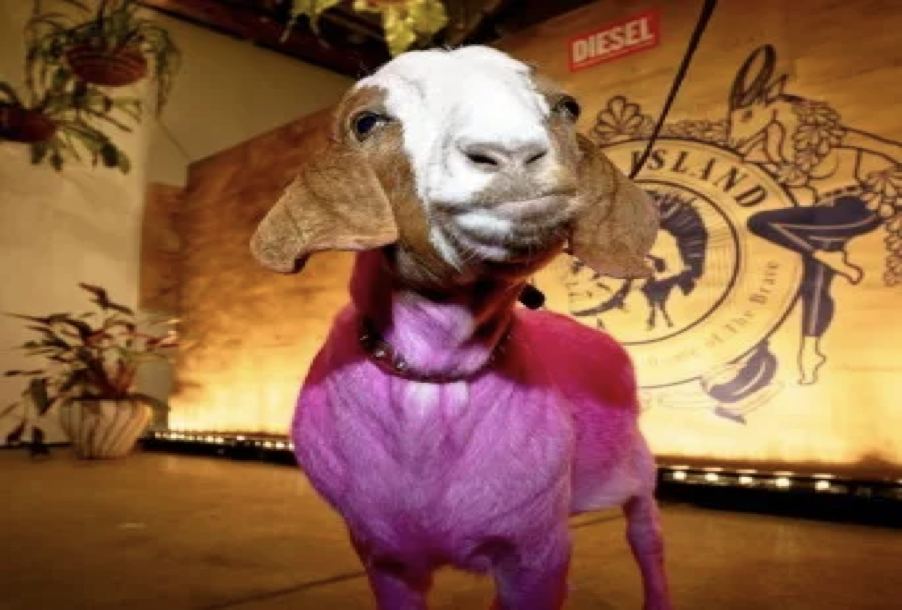 That's the kind of bold, boundary-pushing, lengths the Alive team sets its sights on to deliver real cut through and 'experience' for a brand.
Because at the core of what we do is the philosophy that 'anything is possible, that high expectations are critical.
Some very cool choreography and casting by The Squared Division brought the Diesel Island campaign to life – with models bringing energy and movement to the event in a playful display of outdoor showering and exploration by torch.
The question was also posed to guests: "What law would you create on Diesel island?" and "What's the one thing you would bring to Diesel Island" as a fun way to have the audience engage with the wildly colourful and high-energy launch setting.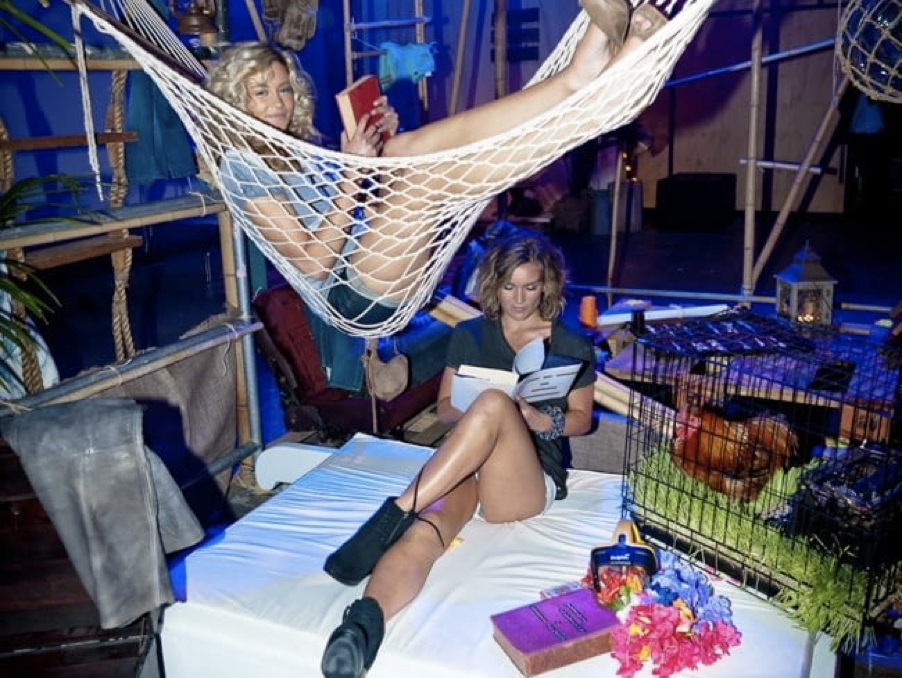 Some of the answers perfectly captured the 'provocative party' vibe with nudity, communal showers, and bestiality, ranking among the most daring responses.
Can you tell yet that we don't do boring? Even the brand ambassador felt the campaign launch hit the sweet spot for Diesel.
"The line is so brave and provocative. That's the only thing you can expect from Diesel," said Brave ambassador, Alexandra Richards (daughter of guitar rock legend), who has found fame in her own right as a model, artist and DJ.
Alive's director Ant Hampel was thrilled his team got the chance to show off how good they are as experience makers with an opportunity to really unleash something bold and different.
"It's not every day you get to create with a brand that welcomes controversy and pushes political boundaries therefore it was a thrill to work with the team at Diesel in Italy and with Pacific Brands in Australia to launch Diesel Island in Australia," said Hampel.