Event Management Company in Sydney is Your Ticket to Creating a Sensory Experience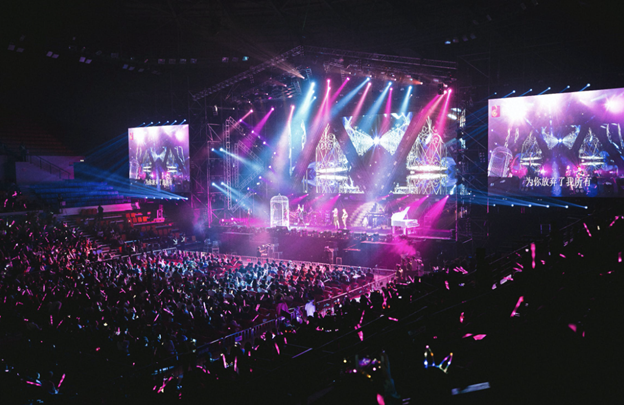 Creating a sensory experience in an event requires an interplay between the physical and the digital. You must have complete control over everything from decoration to the event's organization that encompasses your audience and the stars for which such events are made. That's where Alive, an event management company in Sydney, steps into assistance.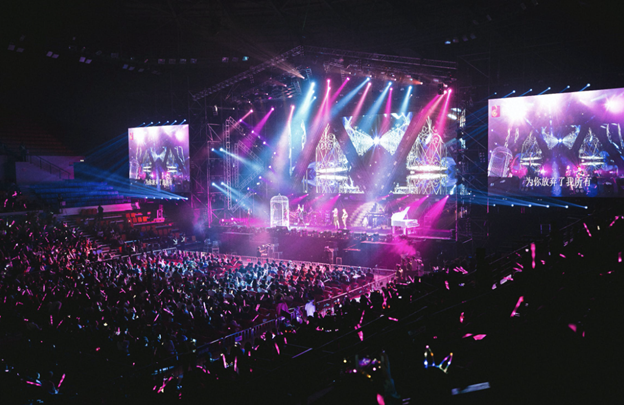 Source: Pexels
Forget the old style of events where people waited for someone who showed up before they became interested. With Alive, your audience will become enchanted the moment they step inside your venue. From decorations that merge the theatrics with the practical to planning that leaves no stone unturned, our event management company ensures that everything has a spark of brilliance. Making it possible is a brilliant team of dynamic professionals led by Australia's leading event man – Antony Hampel – who, with his desire to learn, his obsession with sensory storytelling, and two decades of experience in the industry, is here to create the perfect event for you.
Services By Event Management Company in Sydney
An event should be a treat to the senses, no matter its goal, no matter the venue, and no matter the type of audience you want to cater to. That's where the dynamicity of our team comes into play, which creates these events with your vision and our creativity.
Conferences and Summits
Don't let the professional tone of a business conference be compromised due to a lack of organization. Let Alive Events take the reins and strike the perfect balance between professionalism and creativity. We will add the thematic flair of the venue in terms of decor while handling the music, catering and taking care of underlying logistics to ensure that your business conference flows smoothly. Whether you are organizing a business network for the sake of networking where your goal is to entice your guests to get into business with you, or your goal is to orchestrate a business meet-up to address the good work of your employees, Alive Event Management company Sydney has the perfect plan for you.
Digital Experience
Get a digital experience touched by sensory storytelling. We leverage the latest tech to elevate the quality of our webinars, online concerts, training videos, and television commercials to make sure that those who are watching from the screen aren't denied from experiencing the physical aspects of an event. From broadcasted experiences to augmented interactive exhibitions, our goal is to create an optimal marriage between the virtual and physical elements of an event so that whether your audience is attending the event live or watching from afar – the experience is the same.
Award Shows and Gala Dinners
The door opens; a red carpet unfolds in front of its stairs. On the right, your guests see the flashing of cameras, and on the left, there are adoring fans vying to take an autograph. There is a unique smell in the air, whose intensity gets higher the closer your guests enter the venue. The smell then unveils the visual treat to the senses, complete with heavenly decoration to highlight a Gala dinner or an award show. That is the type of experience you can expect from an Event management company in Sydney. Not just a gala dinner that makes your guests look good but also feel good so that their memory of that award show stays with them forever.
Marketing Tours and Roadshows
Turn your roadshows into an interactive experience, complete with versatile activities that your audience can engage in to make your brand power more powerful. Our marketing tour packages do something beyond the norm. We not only take care of the look of an event but also provide you with the right content to maximize your engagement with your audience. From training your sales team to keep the crowd constantly entertained to keeping your stars always in the spotlight, at Alive, we can make your event journey smoother.
Retail Spaces
Make your retail space a magnet with the right combination of decor, activities, timing and product displays. Let Alive Event Management Company in Sydney take your retail space – wherever it is – and turn it into something that doesn't have to look for an audience but make it the centre of attraction of any event. We make your retail space brand-forward by putting emphasis on the theme and taking your audience's outlook into consideration. This approach will ensure that a visit to your retail space is not just for the product but also for the experience.
Concerts and Exhibitions
Let the stars of your show have the perfect spotlight to be under, and let the guests of your event have the perfect night (or day) to experience. We combine all the functional aspects of an event, from how it should look to how it should treat the guests and the stars, ensuring that your concert is a treat to the senses in all the right ways. In exhibitions where stars are replaced with products or artworks, our job is to ensure that the entertainment and the experiential factors are always high and your guests have a constant smile.
Brand Activation Events
Activate your brand with style by giving your product or service the perfect way to showcase its power. Let Alive create for you a staging area that respects the core of your brand and the desires of your guests. Creating the synergy between the two, our brand activation will position your brand as an authority in the minds of your guests, giving you the right springboard to launch your business.
Our Dynamic Team That Helps Your Brand
At Alive, we believe that the expectation of realism shouldn't compromise with your original vision. That is why our team works closely together to ensure that the idea that you have of your event gets the right framework so that it can be made real.
Creative Designers
At the forefront of this team are our creative designers who, with the knowledge they have of tech and art, turn your idea of an event into a reality. Taking your requirements as their guide, they combine physical and digital attributes to make your event as close to your vision as possible.
Content Directors
Your online commercials should be nothing short of amazing if they are to attract an audience. You can't go with the norm anymore, you need disruption. Our content directors make it possible by taking what's trendy and giving it a spin derived from the core of your brand – making your online commercials more powerful than they would otherwise be.
Technical Directors
All the disparate elements need proper support if they are to work coherently. That's where our technical directors take the reins, ensuring that everything works as intended.
Alive Event – Organize your Events in Sydney
If you want your event to transform into an unending stream of sparks that shine a light on your guest's expectations and give them an experience of sensory storytelling, reach out to Alive Events.
Created by a team of professionals who embrace their obsession with perfection while being led by an event Savant that has over two decades of experience in this field, our event management company is just the spark your event needs to make it more alive.