Live vs Virtual vs Hybrid Events: Which is best for you?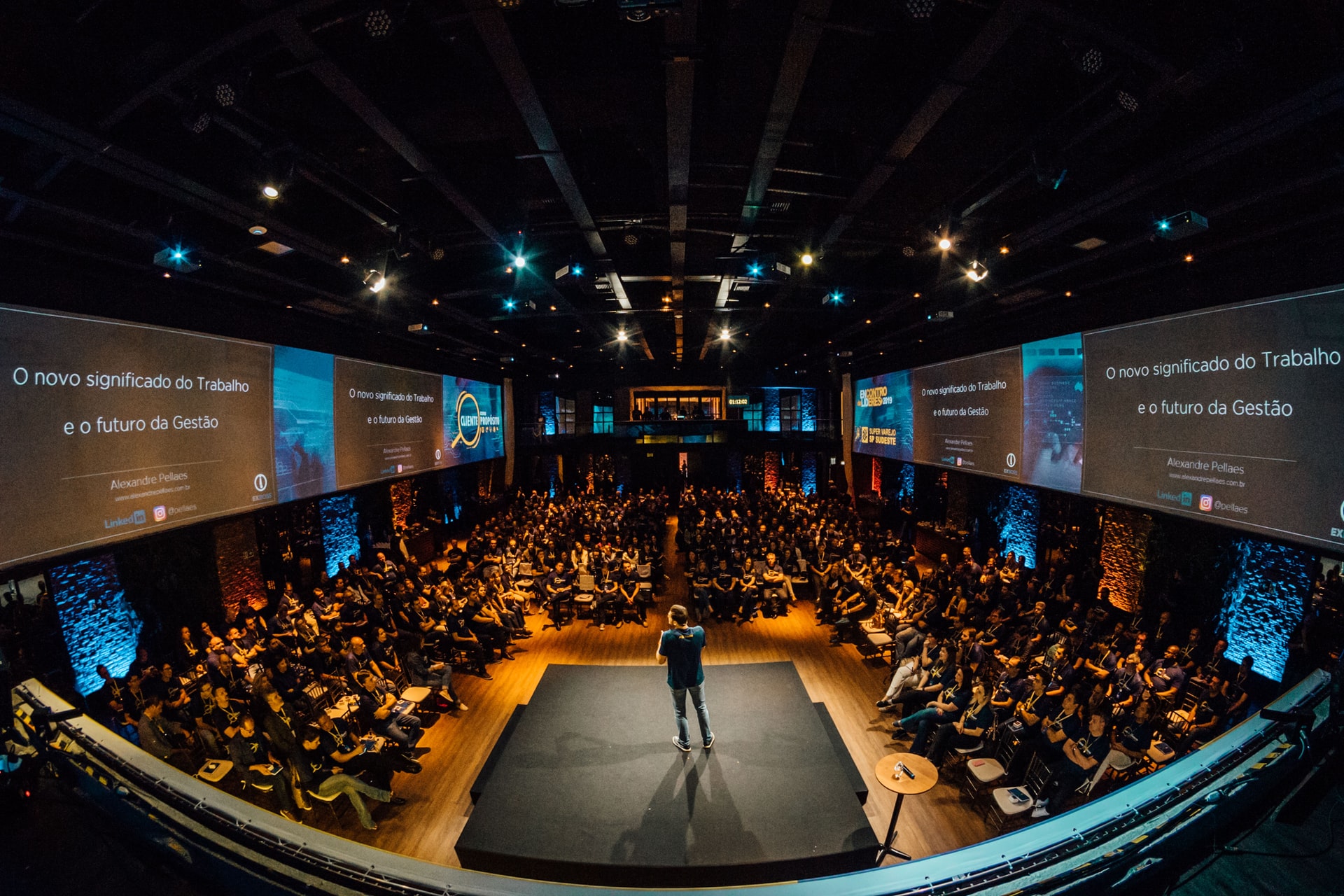 Bringing people with a shared purpose together: that is generally a common goal of any planned event. Whether it is a social or professional event that aims to educate or celebrate, understanding what type of event (virtual vs hybrid events vs live events) is best for your desired outcomes is important.
With larger-scale face-to-face events off the table, for the time being, organisers are tasked with considering the differences between virtual vs hybrid events. For the most impactful content and quality production, hybrid events are usually the preferred option. Read on to learn more.
Live vs virtual vs hybrid events: what are the key differences?
When considering life vs virtual vs hybrid events, knowing which approach is most beneficial for your event comes down to a few different factors. These factors include things such as the size of your event, your event budget, the anticipated timeline, and of course the geography (or location) of your attendees or guests. Live events require all the attendees to present in a physical location at the time of the event, virtual events are those in which everyone attends online, and hybrid events combine the two, where some people attend in person and others attend online.
Live vs virtual vs hybrid events: benefits of live events
There is one obvious, very significant benefit to living events: the value of face-to-face interactions. In-person interactions drive deeper connections between us. They provide sensory experience whist satisfying the innate human need for emotional connection. The opportunity to meet others in person- to network- to see and physically feel new products, and to experience the atmosphere, are all benefits that only a live event can deliver. Keeping in mind that a large majority of people will choose to attend an event mainly because of those opportunities for networking and social interaction, live events will always hold great importance in the industry as an effective form of communication.
Virtual vs hybrid events: benefits of virtual events
Virtual events have gained a lot of traction this year, following restrictions being placed upon live events due to the global pandemic. Thankfully, virtual events generally offer a significant reduction in production costs and can be produced and presented much more quickly than live events. Virtual events have enabled businesses to continue to engage their audiences and stakeholders, even during a time where in-person events are not possible.
Accessibility is a huge factor; virtual events allow for accommodation for many more attendees than would be possible with a live event since the limitations on venue size do not exist in a virtual setting. Prohibitive logistical and financial limitations on attendees are removed or at least reduced with virtual events too, enabling companies to expand their audience reach beyond their home city or country.
Virtual vs hybrid events: benefits of hybrid events
Hybrid events combine the best of both worlds. When comparing virtual vs hybrid events, a hybrid event allows for some of the audience to attend in person (live), whilst others attend virtually (online). This is a great way for businesses to expand their overall reach, by making their event and its content accessible to individuals who may be limited by logistical or financial reasons. This approach eliminates many of the physical barriers for both organisers and attendees, reducing costs and production overheads at the same time.
If we look at virtual vs hybrid events, hybrid events allow for far greater quality in production values. Event hosts or producers are able to appear from a studio, which can be completely customized to suit the event (think TV show set-up style!), offering superior lighting and sound, adding to the overall event experience.
Working to effectively incorporate virtual elements (such as live video streaming and Q&A sessions) into an in-person event can be a successful way for companies to grow whilst ensuring inclusivity and diversity within their business.
At a time where live events are not possible, you've probably been wondering about virtual vs hybrid events. Hybrid events are the preferred solution over virtual events. Hybrid events not only enable far better quality production values, but the overall general result and content delivery is also much more impactful, resulting in a greater return on your investment.
Talk to us about life vs virtual vs hybrid events
Get in touch with our team at Alive Events today. We can discuss the benefits of virtual vs hybrid events with you, as they apply to your individual company goals.
Our creative and experienced team can help your business to stay connected and current during these times of transition, and beyond. Let Alive Events help you to drive your business into the future.