Make your Brand a Powerhouse with Our Business Events Management Services in Sydney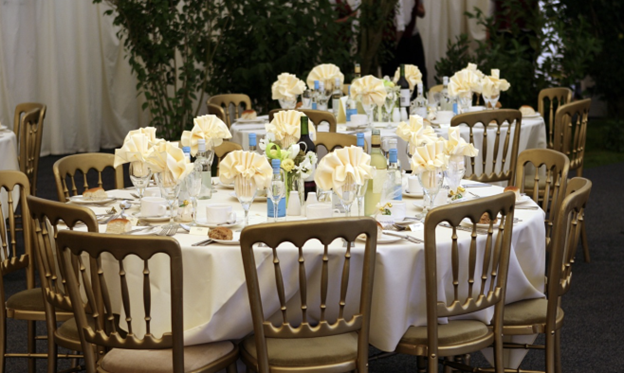 A business event is a testament to your business ideals and is goal-oriented. As it serves a particular purpose, you must work towards aligning that business event with your target audience. A simple exhibition that showcases your product launch should serve the needs of your customer base. Similarly, your employees should be the focus of your meet and greet. Conferences should make B2B events more profitable, and charity events must help you establish a robust network. Creating such events requires focus and planning and can turn your brand into a powerhouse. Our business events management company in Sydney can help you accomplish it.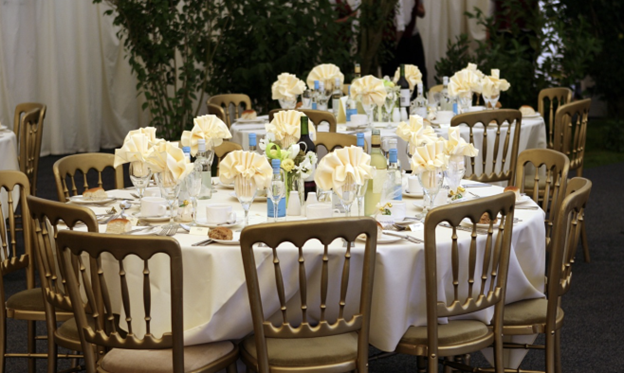 Source: Pixabay
Imagine a team with 20 years of experience working with Fortune 500 companies, using methods that evolve with time but have a tinge of traditional professionalism. Through its collaborative approach, this team synergizes the tasks between designers, content producers, supervisors, and logistics professionals. And underneath it all, an obsession with experiential storytelling drives this team forward. Alive Events is such a team and is here to elevate your business event from the mundane.
Types of Business Events That Our Business Events Management Company in Sydney Can Deliver
Our professionals bring their creative versatility to bring the following events to you.
Sales Events
Want to boost your sales by getting more exposure for your brand? Try our sales events. This event, designed for the commercial niche, will have us training your sales professionals to turn your audience into your customers. But sales events aren't limited to product launches; we can also help you create trade fairs.
By adding a flair of festivity to your event, trade fairs will not only bring more people to your event but will give you the perfect springboard to showcase how a product performs. And if you want a special product demonstration event, you can pair it with brand activation and give your product the center stage, showing the world how it operates.
Learning Events
Learning events are about exploration. It is about knowing your business, about upskilling, and about establishing a network. A congress is a learning event where you can discuss a particular topic in a professional and simple setting. With our business events management service in Australia, you can elevate this event through creative means.
With networking events like business conferences, you can establish a network and lay the foundation for your business's expansion. Other events, like seminars to lectures, have a unique focus on upskilling.
With Alive event management, you can enhance the learning-based ecosystem of these events.
Rewarding Events
These are the events that are akin to common. They focus on celebration and create a party-like ecosystem. Their goal is one of appreciation. Corporate events, for instance, are formal dinners organized as a reward for completing a major project or surpassing a profit mark.
Experience Days are more nuanced events that offer exclusive experiences to employees you want to reward. These events are personalized and aim at establishing camaraderie between the team.
With its experiential flare, Alive Events can manage these events, elevating them into brand boosters and team consolidators.
Digital Events
Business events have now taken a digital look. This tech-centric version of the event has made remote viewing possible. And our versatile digital events keep the remote audience engaged.
What is Our Process?
Our multi-step process starts from analyzing your requirement to giving you the results of the event.
Requirements Analysis
We ask you questions about the event you want to organize. We furnish the event details and add finesse to the fuzzy idea you might bring to us. Here we decide the venue, the brand, the content, the production, and the logistical aspects of the event.
Prioritizing the Elements
We then break down the event into its elements, prioritizing it to give every element equal attention. This approach helps us take on a collaborative approach with you where your feedback will help us refine each element so that when we bring these elements together in the end, they work well,
Going Creative
Our creative directors and producers take the lead here. They lay the groundwork for the business event while considering your feedback. Once the foundations are laid, you will receive a full report.
Completing the Event
The event will happen as scheduled. Our designers and creative producers will ensure that everything is pristine in the foreground. At the same time, our logistics professionals and directors will supervise the background so that the event goes without a hitch.
Result Generation
After the event's completion, you will receive a full report highlighting all the happenings and the results of the event.
What is Our principle?
Four core principles move us forward:
Collaboration
We don't cut you out. To align your vision with the events we design, we ensure that you are part of the team when we are organizing the events.
Flexibility
Our professionals are ready to deal with any surprises – pleasant or otherwise – to prevent the sanctity of the business event from getting tarnished.
Performance
Because of our experience, your event will have the best attributes. Whether seating arrangements, catering, performances, or ensuring the event's flow, our business events management services in Sydney are unparalleled.
Get to Business with Our Business Management Services in Sydney
Putting together the multiple aspects of business events requires coordination between the team, which can only be achieved through strong leadership. Antony Hampel, the leader of Alive events, uses the knowledge of over 20 years of experience to ensure that your event shines brightly.
His desire for experiential storytelling has powered events throughout Sydney and Australia for the last 20 years. His panache to remain ethically and socially aligned with the clients has made the business events move the hearts and minds of the audience.
So, if you are looking for a business event that elevates the experience of eventgoers while achieving its goals, contact Alive Events.