Online Events – Our Virtual Reality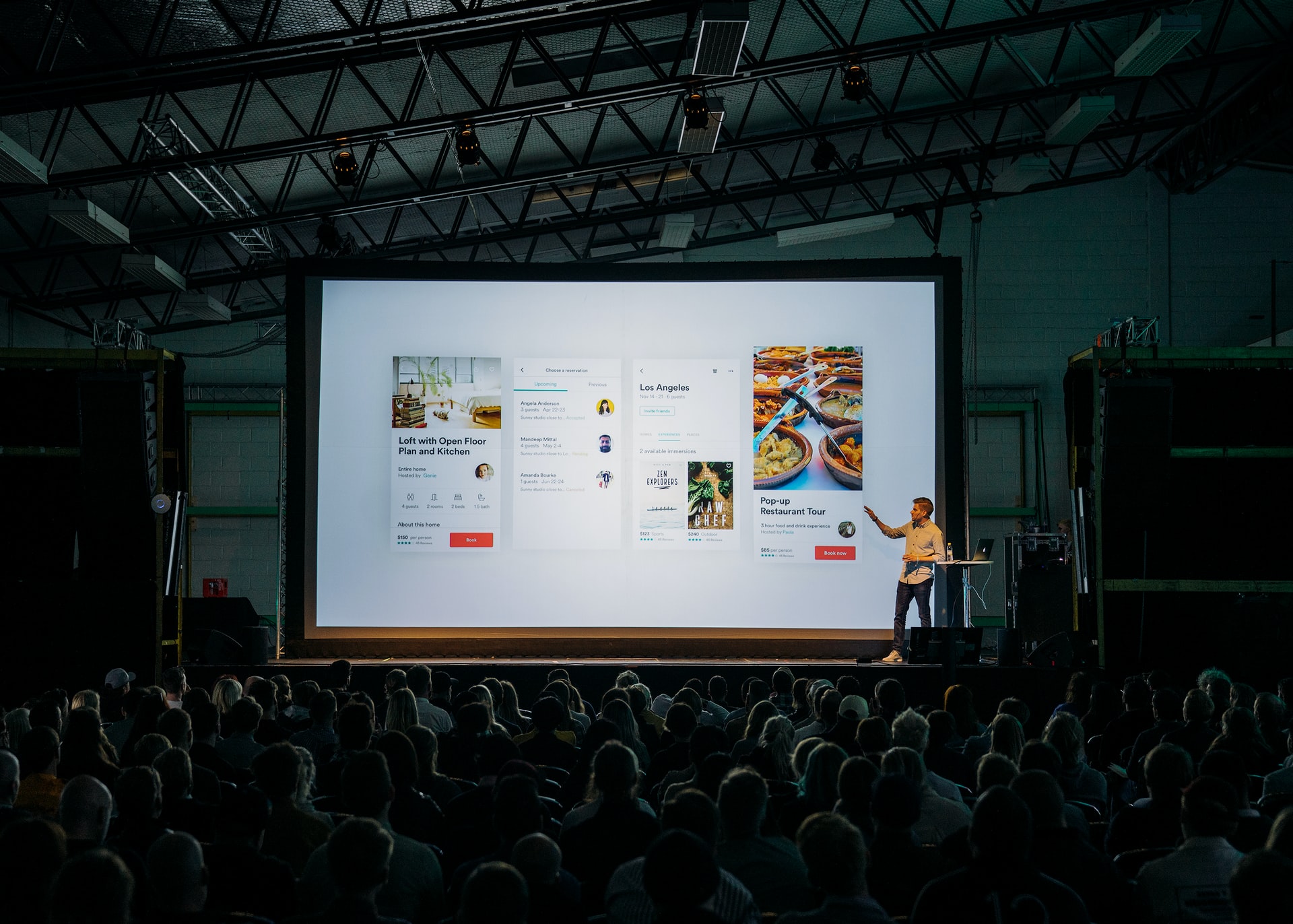 The new normal is DIGITAL! Online events have taken over and we're going to spill why
The ability to evolve into the online event market is absolutely crucial for the development of businesses on a global scale as well as the customers they serve. 2020 has certainly highlighted the obvious benefits as to why events have progressed into the virtual world at such a rapid rate, with the need for social distancing being the driving factor.
However, the existence of online events has actually flourished over the last decade or so with the developments in live streaming, social media, interactive integration and the consumer reliance on the Internet to provide accessibility from any point on the map.
The main benefit to taking your event online is that many companies are able to address their stakeholders on a larger scale in a way that is both economically effective and able to be re-experienced at a later date – resulting in the utmost engagement and retention (we are still re-living the live recording of AC/DC's Australian tour). Alive Events pride themselves on their technical capacity to provide large-scale platforms to our clients for the last decade, offering a plethora of virtual services like live concerts, conferences, interactive Q&A sessions with a live panel, fundraisers, product launches and now 'Alive TV'.
Aside from the overwhelming need for the online event arena that recent times have demanded of the industry, the accessibility to animated visuals, guest speakers and live performance online is paramount moving forward – and Alive Events have been leading the pack for the last 10 years as a specialist virtual events agency. Alive Events have been among the quickest to adapt to a post-COVID world, as our business structure for online events has already seen incredible success, and more importantly measurable results for our clients.
Lastly, the benefits of online events reach far beyond the obvious 'value for money when compared with the requirements of an entire physical event taking place at a venue. This unrivalled saving however is nothing new to our clients, it's the unique team of event planning specialists we possess to cater to a bespoke brief from a team of tech-savvy professionals, brimming with ideas to bring your vision to (virtual) reality.
Event planners are vital to the success of an online event – but let us woo you with the WHY first
It's more important than ever that a successful online event is managed by an experienced event planner with the risk management and compliance procedures surrounding COVID of the utmost importance moving forward.
Risk management is an acquired skill that proves invaluable to any online event offering, and adhering to compliance procedures with a flexible approach to changes has been a strength of our team this year. In this new world, our mission is to take the stress and responsibility of adhering to these evolving regulations off our clients, and completely reassure them that we have the most up-to-date procedures in place to achieve this as a successful event management agency.
Almost as important, is the ability to harness engagement metrics (dwell times, click-through rates, survey results). Formulating this data into a simple post-event breakdown is the point of difference we offer, as the opportunity to leverage digital amplification pre and post-event is more readily available than ever before.
The acquisition of talent, virtual creativity with regard to transitions, interactive integration programmes and now the opportunity to offer hybrid event activities gives a whole new experience to a businesses' customer base. And to have an entire team dedicated to your technical support, with "stage" managers, content teams, registration staff, producers and service desk assistance when you need it is why we've been so successful in the virtual environment.
Have you ever seen a team of tech-nerds turn a live concert into an interactive TV Show? We thought not, but Alive Events will show you.
The best events to transition to the online event environment – trust us
Being an experienced virtual events agency, we can curate any online event for professional, educational and celebratory purposes from the physical world into the digital space with ease. However, if you're unsure where to get started, here are a few points from which to take off with Alive Events!
Conferences are a sure thing for the online event world now, previously, and most certainly looking forward into 2021. The technology available to host keynote speakers, panels and even virtual rooms accompanied with interactive products (such as Kahootz, live chats etc) are provided in these packages to ensure your business & customers are getting everything they can from such an offering.
Sporting, retail & real estate events are another market demographic with a heavy demand for integrated sponsorship & branding. We can facilitate the following needs managed by pre, during & post online events: social media posts & email reminders, videos & competitions, and finally podcasts and on-demand content after the fact. Industries heavily reliant on sponsors and advertising have found a new home within the virtual space we create, offering new paths to generate value and expand the audience your brand reaches.
For a strong return on investment, real-time data and analytics and access to a local & global audience – the online event space is what WE make it, if you'd like to see further examples of our online event integrations please click here.