Queensland Heats Up as 'Hot Spot' for Events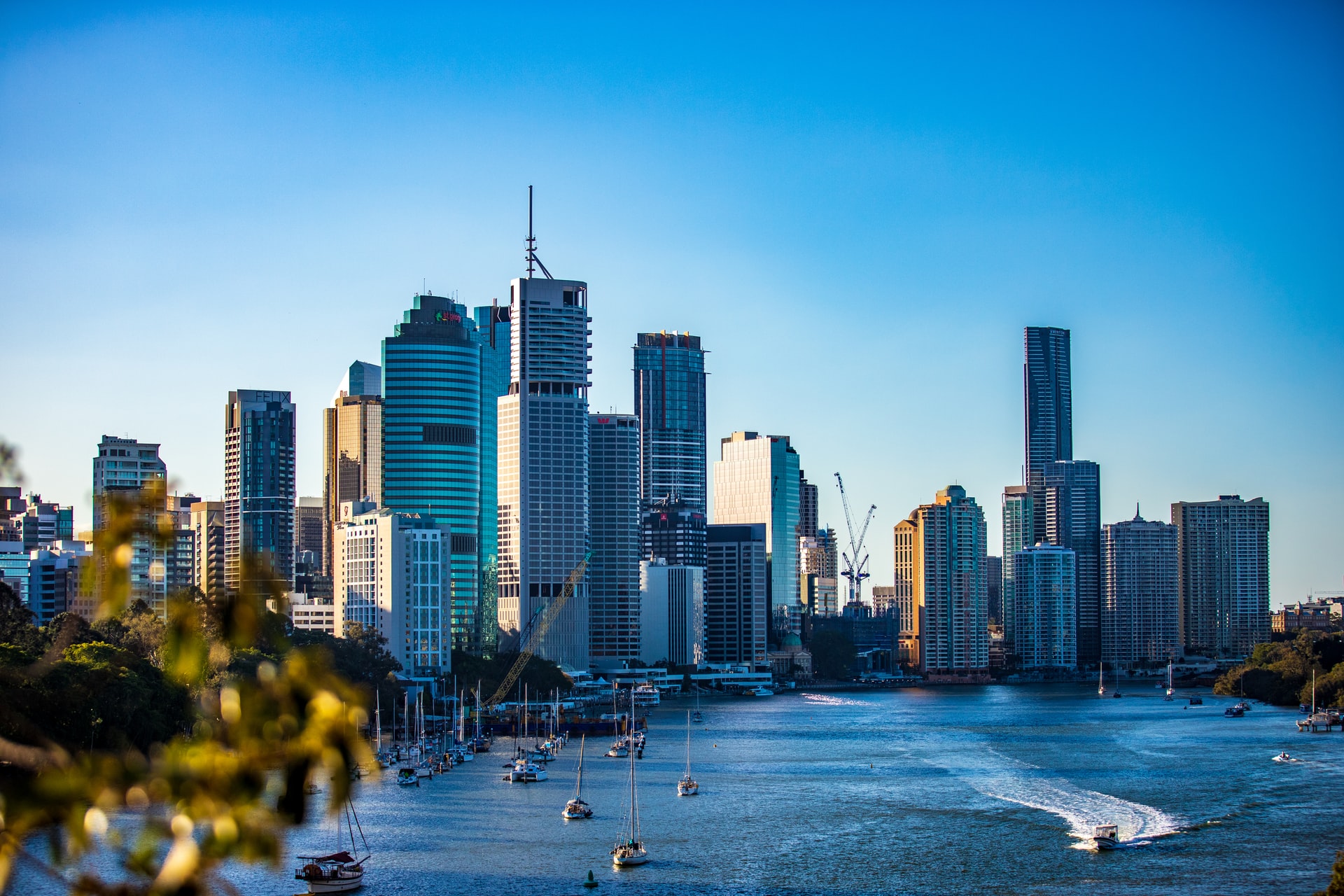 Sydney may have the spectacular Harbour Bridge and Melbourne is the foodie capital with more than 1600 restaurants, but Brisbane event agency Alive say Queensland's tropical vibe and urban cool has transformed the Sunshine State into the latest 'hot spot' for events.
Queensland event agency Alive say the glorious warm weather, beautiful beaches and array of stunning new waterside venues have been a massive drawcard for brands looking to host events against a backdrop of breath taking natural surrounds stretching from Brisbane to the Fortitude Valley and the Gold Coast.
"Melbourne and Sydney are magnificent cities, but most business events are held there, so you have to really work to create a point of difference," says the head of the Brisbane event agency, Antony Hampel.
"As an event location, Queensland offers something fresh – not just a change of scenery, but a destination that truly celebrates the quintessential holiday vibe that makes the northern state 'beautiful one day, perfect the next' as their tourism catch-cry goes."
Many venues across Brisbane feature outdoor areas such as dramatic rooftop bars which gives clients the perfect alfresco space for both daytime and after-dark events.
"As a Queensland event agency, we understand that clients putting on events in Brisbane and on the Gold Coast want to take advantage of the gorgeous sub-tropical weather which averages between 21 degrees in winter and 30 degrees over summer. Rooftop bars are the perfect watering holes, and even for a corporate occasion, they're able to capture that relaxed resort setting which is part of the trend to make conferences and gala dinners feel more like a fun night out than a work obligation," says Hampel.
Hey, even the Logies has moved to the Gold Coast after 60 years of the star-studded TV awards being hosted in Melbourne and Sydney.
Event Hosting Hot Spots in Queensland
Gold Coast and Brisbane event agency Alive pick out some of the best event venues in Queensland to consider for your next event, summit or conference.
The Calile Hotel in Brisbane for a multi-day event such as a summit or conference.
The Fortitude in Fortitude Valley for everything music and entertainment.
The Cloudland in Brisbane for a casual work party, dinner or charity event.
Howards Smith Wharves in Brisbane for a grand gala dinner or corporate event with a spectacular harbour side view.
The Yot Club in Gold Coast for a private function (networking or product lunch) with a waterside ambience.
The Island in the Gold Coast for a versatile venue that can be scaled up or down.
Eleven Rooftop Bar in Fortitude Valley for a stylish rooftop venue.
Lightspace in Brisbane for conferences with an edgy and industrial twist.
Queensland Event Case Study – JetBrains
In October 2019, Queensland event agency Alive produced the Jetbrains Night in Brisbane for the cutting-edge software developer's visit to Australia.
JetBrains sought out Brisbane event agency Alive to stage the event as the internationally based company entered the Australian market for the first time.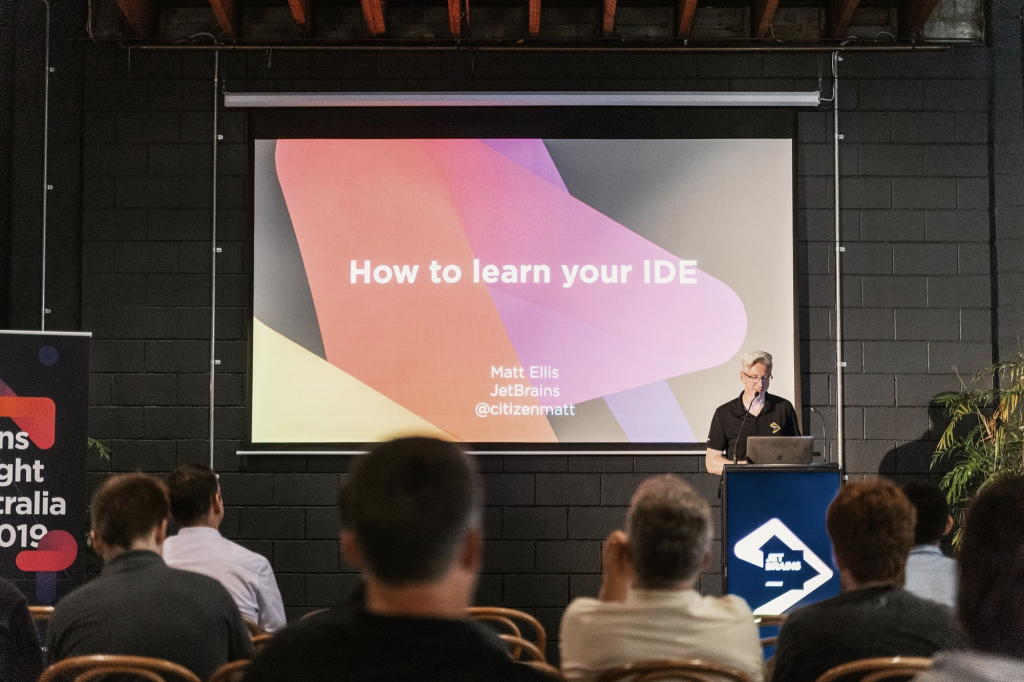 The event was staged at The Lightspace, with speakers talking about .NET development for the Czech company which is regarded for its productivity-enhancing tools for software developers.
Alysia Lipiarski, Alive's Brisbane event producer for the Jetbrains Night, says the software brand's objective was to create a meetup night for web developers using Jetbrain's products and tools.
"We chose the unique warehouse of Lightspace for its industrial edge – that cool laidback ambience with concrete floors and industrial girders was a great fit for the tech-savvy crowd. The client loved the uniqueness of the location," she says.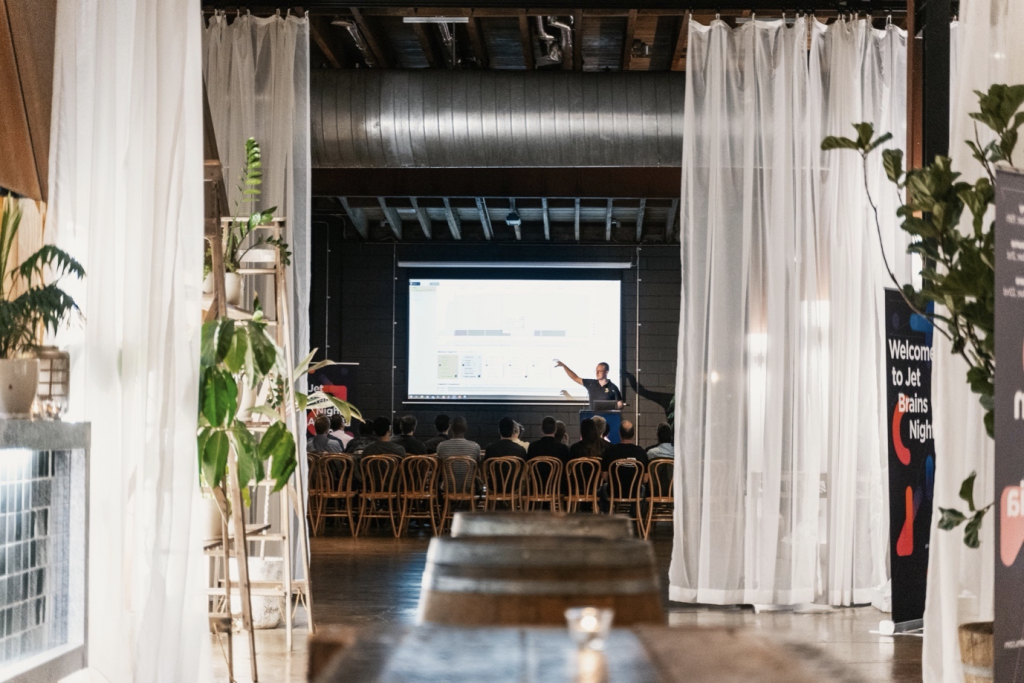 Food was another element of the client's brief which Alive delivered on, incorporating the JetBrain's fun and youthful culture through a curated menu selection.
Research shows that a focus on good food at an event is important to guests, with 77 per cent of people saying food is important to them at any kind of event.
We love producing events and experiences in Queensland and have successfully delivered projects for W Hotels, JetBrains, Australian Federal Government, Sunglass Hut, Mercedes Smart Car, Brickman LEGO Exhibition, Apia Good Times Tour and  Ford.