Bring the Crowd Together for an Unforgettable Experience with Sydney Event Agency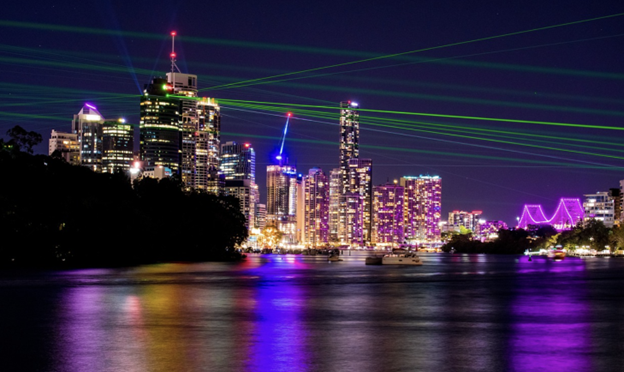 As your audience steps inside your event venue, they have expectations of excitement. They want every second they spend there to be a time well spent. Whether it is networking, attending a concert, or a simple business conference, what they need is an unforgettable experience – a story that they can become part of, and that's the story our Sydney-based event agency can create for you.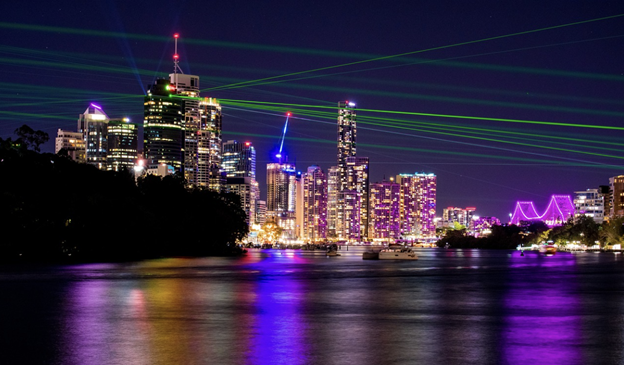 Source: Pixabay
Let our obsession towards sensory storytelling push you forward. At Alive Event Agency, telling a story is the goal, creating experience is a purpose, and successfully creating memories is our reward. Consolidated by the creativity that has fostered and evolved through years of experience in the event management industry, we strive to use the latest technologies to give you an event that's an interplay of digital and physical. So, bring the crowd together for an unparalleled event experience that you won't soon forget.
Our Services
Whatever kinds of events you seek, you will find the imprint of your passion everywhere. We merge theatrics with practicality to ensure that your event remains memorable without compromising its purpose.
Corporate and B2B Events
Looking for events that have a memorable venue, professional panache, and a stylistic attribute where your business brands itself as an authority in the minds of eventgoers? Look no further than our Sydney Event Agency. Whether you're looking to organize gala dinners with hopes of networking with the biggest who's who of the industry or events that you need to show gratitude towards your employees, our corporate and business events focus on internal interaction while maintaining an external beauty.
Live Events
If you want your live events to be more than a mirage, you need to give form to that function. While you need to bring the spotlight on the star of your shows, you also need to put a spotlight on your audience and make them feel comfortable as they attend their event. Engage with a Sydney event agency and spice up your live events, from music festivals to food festivals. Turn the venue into heaven and the performances and the arrangement into a sensory experience for your audience. At Alive, a Sydney-based Event Agency, your events won't only look good, but they will also feel divine for the audience and the stars of the show.
Spaces
The real space you have at an event should stand apart. Do you want to know a secret? It is not always in the placement. Granted that having your marketing stand at the right spot in front of the right crowd will give you the right brand acknowledgement, but if you want to really stand apart, you would want the eventgoers to seek you out – not the other way round. That's what Alive Events agency can do for you. With our unique approach to making your decor add to the theme of the product and synergize with the theme of the event, we will turn your retail space into a magnet. Your audience won't stare, stop and stay, but they will look for you. That's the level of sensory experience you deserve, and that's what we will deliver to you.
Roadshows
A "fun ride" – that's how you must always define your roadshows. As you travel around the world, the journey you take through your roadshows should be beautiful enough to elate the senses of those who watch it. Let our Sydney-based event agency help you create such an event. From designing sets that set you apart from the rest to organizing events that make you the centre of attraction, you will make sure that your road shows acquire maximum engagement, entice the largest crowd and make you the proudest in the event that you create.
Digital Events
Redefine your digital events by imbuing them with sensory experience, thanks to the latest technologies that Alive Events has acquired expertise in. Let digital experiences entice the physical senses through our multimedia assets that transcend that realm of virtual and create engagement between those who are attending physical events and those who are sitting inside their homes far away, watching the same event unfold in the digital space.
Our Team
Planning, organizing and maintaining an event until the last day is not possible without a team that doesn't establish a synergy between your original vision and what it could be. Our team focuses on the potential your event is capable of reaching and maximizes it through mutual collaboration and decades' worth of experience.
However, while we focus on bringing the maximum creativity to the event that we create, we also understand that our creativity can't work if it does not have a direction – you are the one who gives us that direction.
Making you an indispensable part of our team, we focus on taking your feedback every step of the way. It is your input that helps us move forward, your vision that gives us direction, and our desire to materialize your dreams is what has made us a premier event agency in Sydney.
Reach out to our dynamic team of designers and give them your requirements. They will start collaborating with our producers and content directors to turn your requirements into an event that can create an unforgettable sensory experience.
Why Choose our Sydney-based Event Agency
We focus on collaboration, our guiding light is you. When you contact us, we make you part of our team – a passive part. We won't bother you with minute details that will ruin your day, but we won't leave you hanging either. Our team only collaborates after we have collaborated with you to give you a strong foundation for your event.
While this foundation is strong, we always consider the situations when changes are needed to be made. We aren't rigid. We won't say no to any reasonable changes you want to be made in an event. Be it a different addition to the decor or resetting the budget to cater to a larger crowd, we will take care of all the minor details.
That level of flexibility can only be delivered by a team that relies on a high level of performance. Our team, which is led by Antony Hampel, has 20 years' worth of industry experience, which helps us always be at our best when we are catering to your event needs.
But why do we perform so well? What is our drive? Our drive is always to remain aligned with your values. A sustainable event is what we create to create a sustainable relationship with you that we believe will hopefully last forever.
Create Events that Matter
If you want to blow away the crowd's expectations the moment they step foot inside your venue, you need a team that can bring unparalleled dynamicity of professionals, experience, and leadership. That is where Alive Events is different from the rest. Our goal is simple – to make your event a reality. And our desire is to turn your event into a sensory experience whose memory will last years to come. Contact Alive Events today to make such events real.