Let our Sydney Events Agency Create Unforgettable Experiences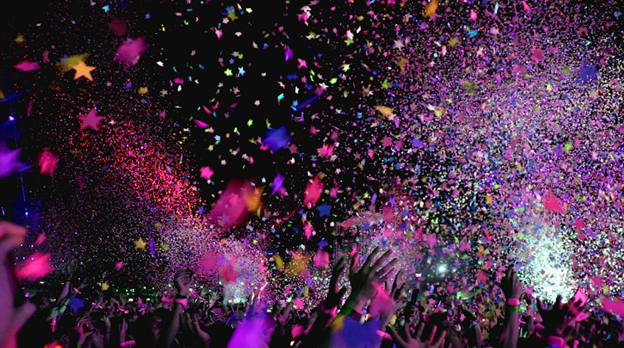 As eventgoers step into your event, they must feel elated. The glitz coming from the decorations, the sound from the music systems, and the dazzling activities should dazzle them. The same event must not be a one-off. It should meet its goal and create a sensory experience your audience can never forget. That's where our Sydney-based events agency can step up to the plate to help you out.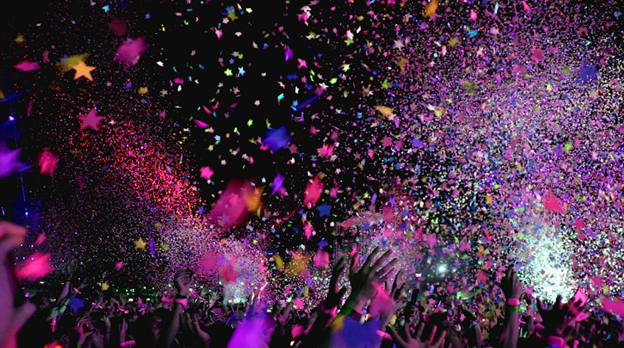 Source: Pixabay
Focused completely on sensory storytelling experiences, our team taps into the interplay of the physical to create unforgettable experiences. From ensuring that the decorations stick to the themes and the activities stick to the script to maintaining the event flow, at Alive, you will get what you can hope for your event and more. A dynamic team of professionals makes it possible to tap into Antony Hampel, the leading event man in Australia who brings over 2 decades of experience to the table. So, what's stopping you from creating such an event? Reach out now to find out.
Services by Sydney Event Agency
Every event is an interplay between several factors. You have the decorative and audio-visual aspects to take care of in the foreground, and in the background, you have activities like logistics for maintenance. A proper synergy between these attributes is what makes the services we provide shine.
Conferences and Summits
Let your business conferences and summits tap into the power of sensory storytelling to create a productive day for all. With Alive, you don't have to be alone. We know the seating arrangement, the style that must be implemented, and the activities these conferences must have. We ensure that the narrative of your conferences and summits is always on point, giving the eventgoers a reason to fully experience it.
Digital Experiences
Digital tech has opened doors to what is possible. Unbound by space-time limitations, virtual spaces are the right vehicles for sensory storytelling. Our Sydney-based Events agency uses the latest tech to evolve the quality of our webinars, training videos, online concerts, television commercials, and more. Understanding the possibilities that come from the interplay between digital and the physical, we understand how to make a virtual experience entice the physical senses. Whether you want to broadcast your event or establish augmented reality exhibitions, we will make sure that no matter where your audience is, their experience is elevated.
Award Shows and Gala Dinners
Let your guests experience heavenly delights in award shows and gala dinners. The power of sensory storytelling will be witnessed by your guests by the time they stop at your venue. With the red carpet in front of them, every step they take will increase the intensity of their experience. And once they open the doors, the boisterous visual delights with the subliminal perfume will give them a celebratory feeling. They will know right away that they are at an award show. But it is not only about the visual appeal. We will also take care of the activities of award shows and Gala dinners, bringing the best artists to delight the guests and creating the best ecosystem for your business dealings.
Marketing Tours and Roadshows
Take your audience through a journey via your roadshows and marketing tours with the right combination of activities, vibrant decoration, timing, and seamless interactions. At Alive, we understand how dynamic such events can be. We create an itinerary for you so that wherever you stop, you're ready to entice the audience with your performance or products. We also understand the specific measures that need to be taken to ensure everything flows correctly. That is why our logistics experts are always ready, moving forward, and maintaining the style of your event.
Retail Spaces
Turn your retail spaces into lead-generating boxes through good activities, good themes, and good decorations. Whether you've got a retail space at the center of your venue where you have the highest chance to become a center of attention or at the corner where you're only expecting special customers to come to you, we can help you establish retail spaces that matter. By understanding your requirements, we make your retail space brand-forward so that you can spread your brand message across properly. Through activities, we will ensure that the engagement is always constant, and with good planning, we will ensure that your retail space gets the customers it needs to make the event more productive for you.
Concerts and Exhibitions
Give the artists of the event what they seek, but more. Give them a spotlight that caters to their celebratory status but also gives them a venue to interact with their customers. But it is not just about the artists. So, we take extra care in ensuring that your customers feel free and delighted when they are bouncing up and down at the concert, taking in the experience from the artists. We have the same approach to exhibitions. We give your product or service a staging area where it is highlighted so that your audience doesn't just watch it but wants to engage with it.
Brand Activation Events
Since experience is what your audience is looking for, a sensory storytelling experience is what we provide through our brand activation events. Considering the buyer persona, we create a narrative around the event that involves your brand as the solution and the customer as the seeker. By carefully implementing digital technologies, we change how people perceive your product. Take this approach and expand your brand in unchartered territories.
Team
The dynamicity of our services is only matched by the dynamic style of our team. Consisting of the following professionals, our Sydney events agency ensures everything is up and up.
Creative Designers
As you can imagine, our creative designers can deliver. Of course, they are going to do so with a practical nuance. But you'll be satisfied with the results.
Content Directors
Directing our creative designers are our directors who ensure their creativity doesn't compromise with your vision. It is your event, after all.
Technical Directors
Our technical directors maintain the balance of expectations and what's possible. Working from the background, they focus on your event's digital and logistical aspects.
Alive – A Leading Sydney Events Agency
The beautiful environs of Sydney should cascade with the themes of your event, for it is the only way to make your event memorable. Let Alive, our Sydney events agency, color your event requirements with our expertise to give a sensory aspect to your event.