Sydney Events Management
Alive Events Agency: Elevate Your Brand With Sydney's Top Event Management Company
Are you looking for a reliable and creative event management company in Sydney to plan and execute your next corporate event or product launch? Look no further than Alive Events Agency! We are a leading Sydney Events Management company with over 2 decades of presence in the industry, creating unforgettable experiences that leave an impact on your guests and elevate your brand.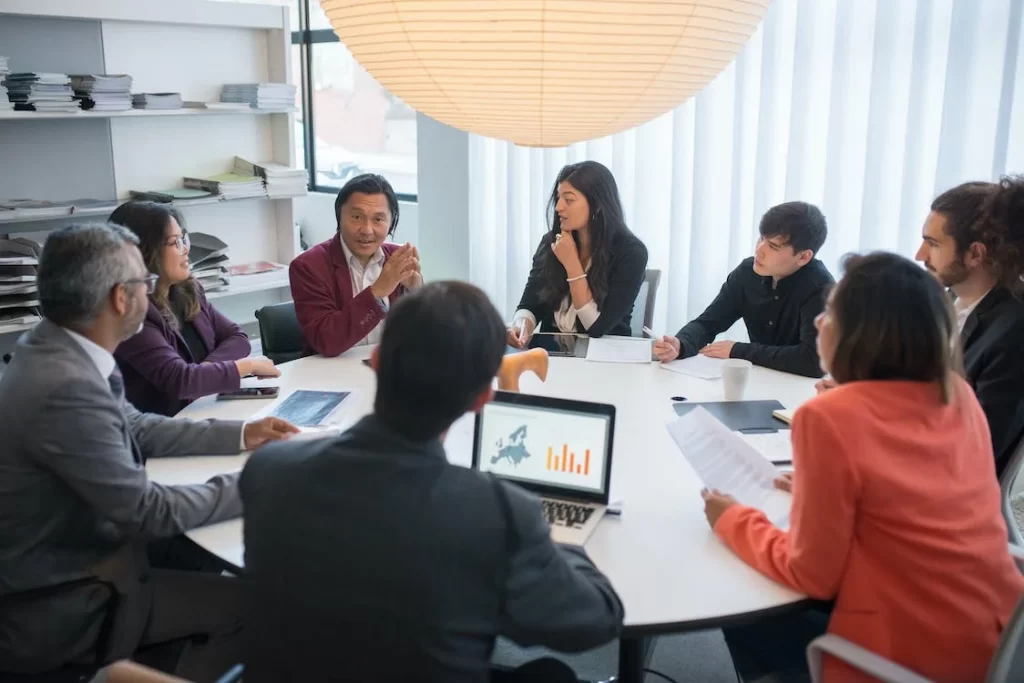 Source: pexels
We work in sync with clients to understand their goals, brand message, and target audience to create custom-tailored events that exceed their expectations. The team takes care of everything to make sure the event is a success, from brainstorming ideas to analyzing results afterwards.
Who Are We?
We at Alive Events Agency are an efficient, cohesive, and quick-thinking group that values the impact of both real-world and digital events. We know that these kinds of encounters are what give us a sense of vitality in the modern world, and we strive to produce unforgettable shows that do just that.
We think live experiences and events are the best methods for your business, nonprofit, or other organization to leave a long-lasting impression on its target demographic. Our Sydney events management company is based in the culturally rich and diverse city of Sydney.
Regardless of the logistical, creative, or technical complexity, our team is committed to creating, organizing, and activating a wide variety of integrated events with demonstrable consequences at all scales. With offices throughout Sydney and the rest of the world, we take great satisfaction in serving clients with the very best in both live and virtual experiences.
Through content, we drive stronger engagement with your audience and communities before, during, and after the event to promote more touchpoints, measurable results, and greater reach. Our collaborative approach and commitment to delivering exceptional experiences ensure that your brand's message resonates with your audience long after the event is completed.
At our Sydney Events Management Agency, we are passionate about creating high-quality live and virtual experiences that engage and inspire audiences. Our team is committed to providing best-in-class events that leave an everlasting impression on your audience and promote your brand's message effectively.
What We Do Best?
Expertly Crafted Live and Virtual Experiences
At our Sydney Events Management Agency, we pride ourselves on delivering expertly crafted live and virtual experiences that exceed our client's expectations. Our team has over 20 years of experience creating and producing events that engage, inspire, and leave a lasting impression on audiences.
This is where we really shine:
Digital Experiences: We build and deliver cutting-edge virtual experiences that bring your organization and target audience together. We create interactive, productive virtual events using cutting-edge technology.
Conferencing and Summits: Conferences and summits are essential to us, and we know how to make them run smoothly while keeping attendees engaged and delivering your message.
Gala Dinners & Award Shows: Our team has vast expertise in producing award-winning gala dinners and award presentations that honor the successes of your company and motivate the attendees. From the initial idea through the final details of the event's production and execution, we've got you covered.
Product Launches: We at Sydney Events Management agency are experts at launching products in a way that gets people talking and ultimately increases sales. We'll learn about your product so that we can help you plan a launch that will have the greatest possible effect.
Roadshows and Marketing Tours: We create and carry out innovative roadshows and marketing tours, guaranteed to pique the interest of your target demographic and raise brand consciousness. Everything from planning and execution to content creation and marketing is handled by our team.
Public Events and Festivals: We have extensive expertise in organizing large-scale public events and festivals that people talk about for years after they've attended. Everything from planning and design through production and execution is handled by us.
Brand Activations & Pop-Ups: We make unforgettable events that get people talking about your company. Together, we'll examine your brand's characteristics and figure out how to best highlight them in the marketplace.
Concerts and Exhibitions: Putting on world-class concerts and exhibitions in Sydney is something our team regularly does. Everything from planning and design through production and execution is handled by us.
Our Sydney Events Management Agency creates live and virtual experiences that inspire, engage, and last. We collaborate with you to deliver events that exceed your expectations.
What Makes Our Sydney Events Management Agency Different?
The Edge We Bring to Your Event
At our Sydney Events Management Agency, we believe that what keeps us ahead is our strong commitment to transparency, efficiency, and nimbleness, coupled with our team's extensive experience across every conceivable type of B2B and B2C event. Here are a few of the vital factors that give us the edge:
Awards and Recognitions: We are proud to be recognized as one of the top event management companies in Australia, with numerous awards and accolades to our name. Our team has won awards for creativity, innovation, and excellence in event management, and we continue to push the boundaries of what's possible in live and virtual events.
Preferred Government and Fortune 500 Suppliers: We are trusted suppliers to some of the biggest and most influential organizations in the world, including government agencies and Fortune 500 companies. Our status as a preferred supplier speaks to our reputation for delivering high-quality events that meet the most demanding standards.
Transparency: We at Sydney Events Management agency keep our clients informed so they may make informed decisions. We offer detailed quotations that show you precisely how your money will be allocated.
Efficiency: Event management is time-sensitive; thus, we value efficiency in all we do. We work rapidly to deliver your event on time and on a budget without sacrificing quality.
Responsiveness: Humans can quickly adapt to new knowledge and conditions. Even if the venue or timetable changes, we can keep your event on track.
End-to-End Event Management: Our professional personnel can manage an event from start to end. We handle all event logistics so you can focus on your business.
We offer comprehensive event management services, so you can be absolutely sure that your event will be a success in every way.
Call Our Sydney Events Management Agency Now To Ensure Your Event's Success
We, at Alive Events Agency, help clients create outstanding events that leave a lasting impact. Our experts will help you plan a virtual, hybrid, or live event.
Our Sydney Events Management agency provides excellent service and attention to detail to ensure your event runs well and meets your goals. We collaborate with you from concept and design to implementation and post-event analysis.
We pride ourselves on offering exceptional service and attention to detail to ensure your event runs smoothly and meets your objectives. From initial concept and design to execution and post-event analysis, our Sydney Events Management agency works closely with you to bring your vivid vision to life.
Don't settle for a mediocre event. Contact our Sydney Events Management agency right away to see how we help you create a truly memorable event that will engage your audience and leave a lasting impact. Fill out our online contact form by clicking here, and we shall get back to you shortly to discuss your event management needs.