Tiny Homes are a Big Idea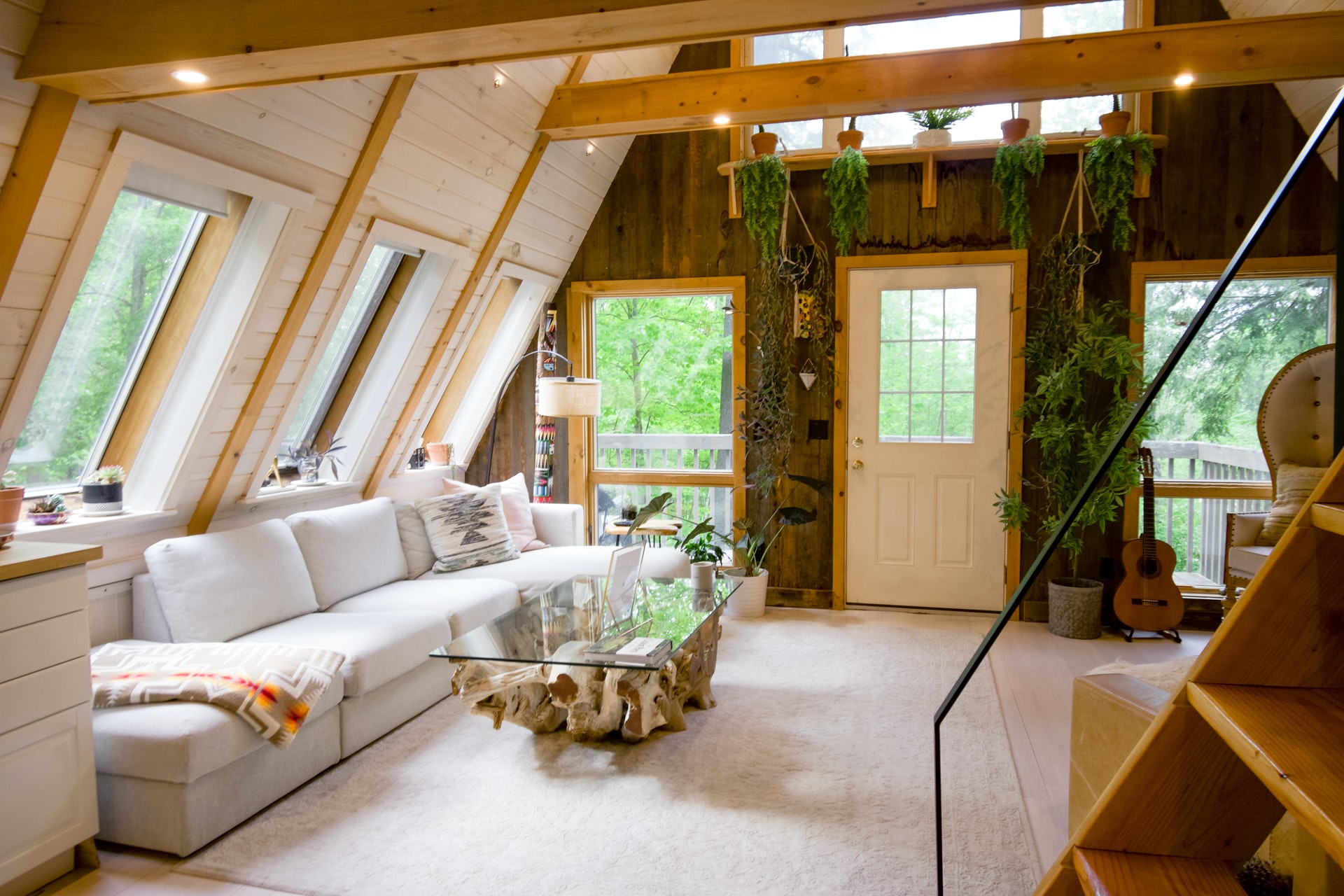 The housing affordability crisis and a desire to leave a gentler footprint on the earth is inspiring the rise of teeny, tiny homes which Australia will celebrate with the first-ever Tiny Homes Carnival in 2020.
It's a big idea to live small and lean, but it's one that is fast gaining attention in countries like Australia with median house price levels in Sydney hovering at just under $1 million and Melbourne and Brisbane not far behind, with medians of $500,000 to $800,00 required to secure a slice of the property pie.
But it's not just the cost of housing that has us reconsidering the size of our homes, it's also about the world's dwindling resources and the devastating impact of a hotter planet.
In the face of climate change, which is threatening to wipe out species and coastal populations, a movement to live more sustainably has us downsizing the house to slimline proportions – with a focus on small, practical multi-purpose living quarters that might ease the burden of carbon emissions and pollution.
In collaboration with the Australian Tiny House Association, Alive is producing the inaugural Tiny Homes Carnival in NSW to showcase the big idea that is 'tiny house' living.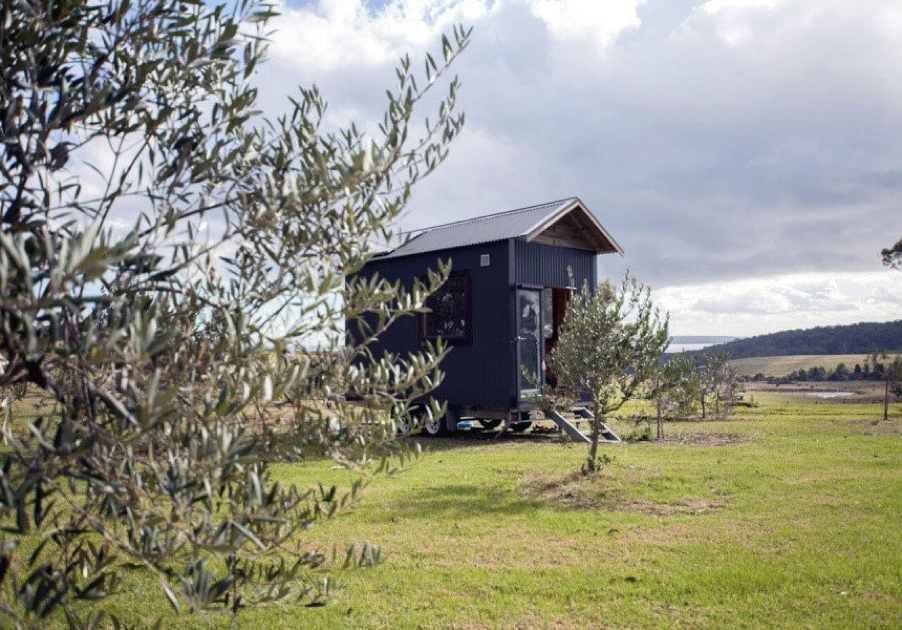 Scheduled to take place on March 7 to 8th.2020 at the St Ives Showground, the Tiny House Carnival will open the door to thinkers, planners and builders behind the shrinking architecture trend – a movement to reduce the size and consumption of our homes, without sacrificing lifestyle and enjoyment.
Big Tiny is one of the first companies in the world to explore the eco-tourism potential of 'tiny houses and will use the Tiny House Carnival to detail how beautifully designed, handcrafted compact homes on wheels might be the Airbnb of the future, inviting people to explore spectacular rural settings from a roving home.
For eco-conscious citizens, a tiny house could be a green dream – a chance to live small scale and off the grid. For entrepreneurs, it might offer an avenue for guest accommodation with a land partner. Either way, the tiny house movement may prove to be another disrupter model where clever thinking contributes to smarter living.
Some of the scheduled guest appearances at this progressive Tiny House festival in Australia include Emmy Award-winning TV host of Tiny House Nations, John Weisbarth, who guides newcomers in preparing for the extreme downsizing it takes to live in less than 46 square metres (500 square feet).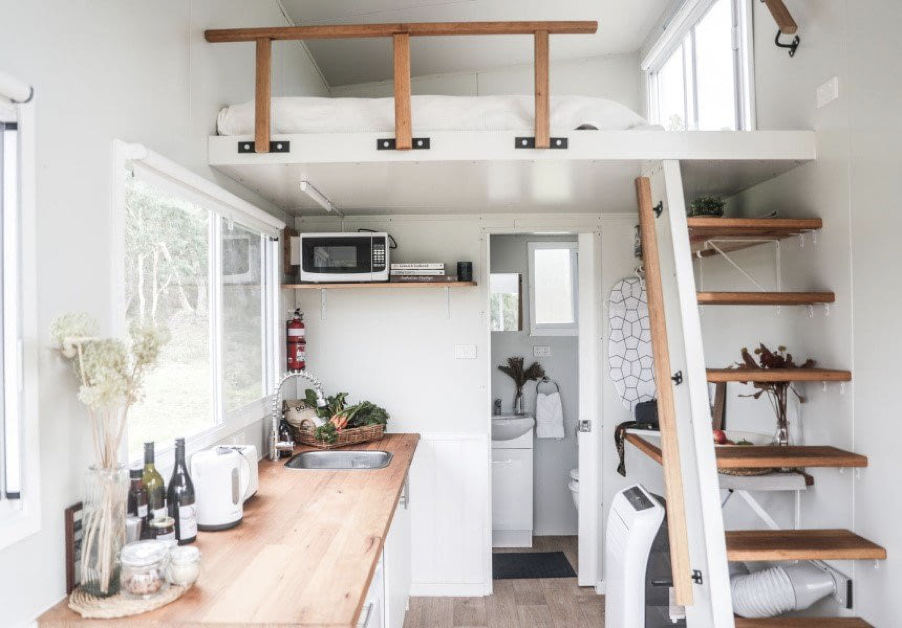 New Zealand actor and environmentalist Bryce Langston will talk about tracking the tiny house movement through his popular web series, Living Big in a Tiny House. He's been observing the trend after searching for ways to break free from Auckland's incredibly expensive housing market which was the original inspiration behind his YouTube show.
Other speakers set to offer insights at the Tiny Homes Carnival in Sydney include Kim Connolly, the
the president of the Australian Tiny House Association, who has been proactive in suggesting tiny homes as a solution to homelessness, particularly for older single women.
It's the serious subject matter, but the Tiny Homes Carnival gets you thinking about the big picture in relaxed surroundings with a chill backdrop of indie-folk music including Josh Paul, Eastbound Buzz and Parkville.
Event producers Alive have crafted a big outdoor festival vibe to celebrate the 'living small' dream with a 2-day showcase of actual tiny homes, hands-on workshops, live talks, food trucks and entertainment.
This Tiny Homes Carnival 2020 belongs to all tiny house enthusiasts from all walks of life in Australia and is putting its money where its mouth is. In line with the event's sustainable living philosophy, there will be no fees charged for tiny house builders/owners to display their tiny houses, which means an exciting lineup of tiny abodes set to pave the way for 21st-century housing.