Australia Post Online Retailer Conference 2023
The Online Retailer Conference was a two-day event held at the ICC in Sydney that featured numerous exhibition stands populated by eCommerce businesses.
It is known as the number 1 meeting destination for the ecommerce industry to access the relevant strategic insights, technologies & connections. ​​
CategoriesBrand Activation, Marketing Roadshows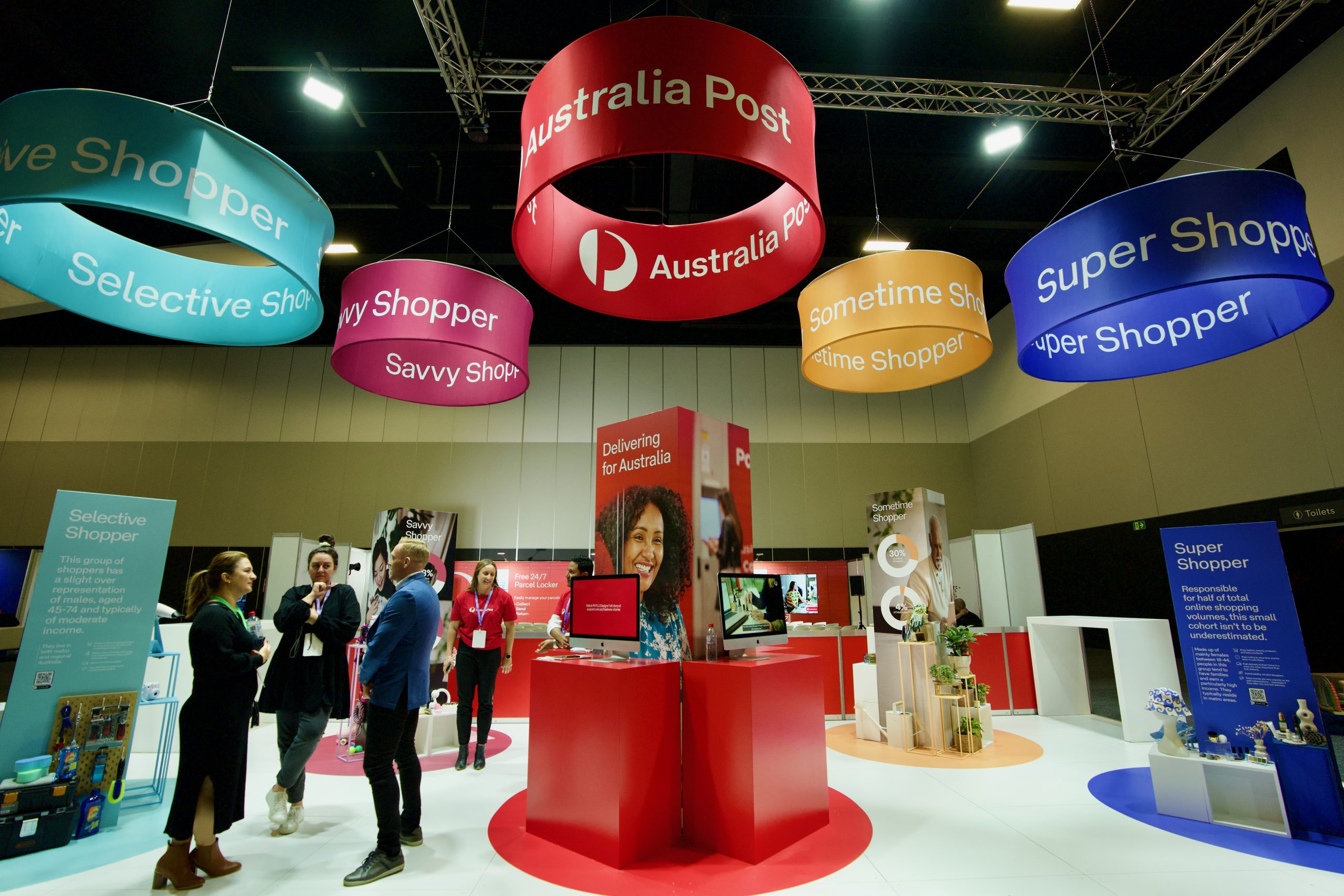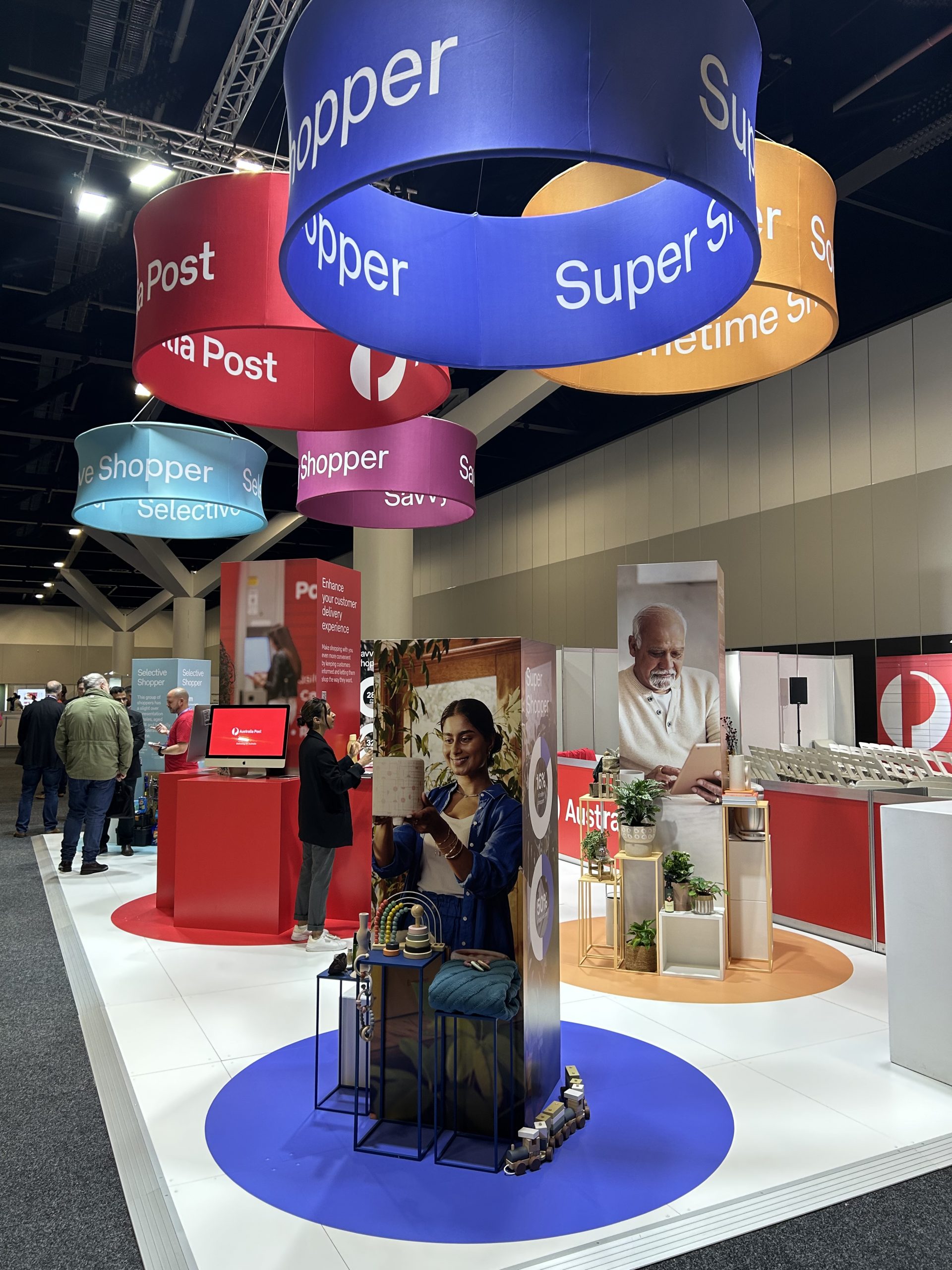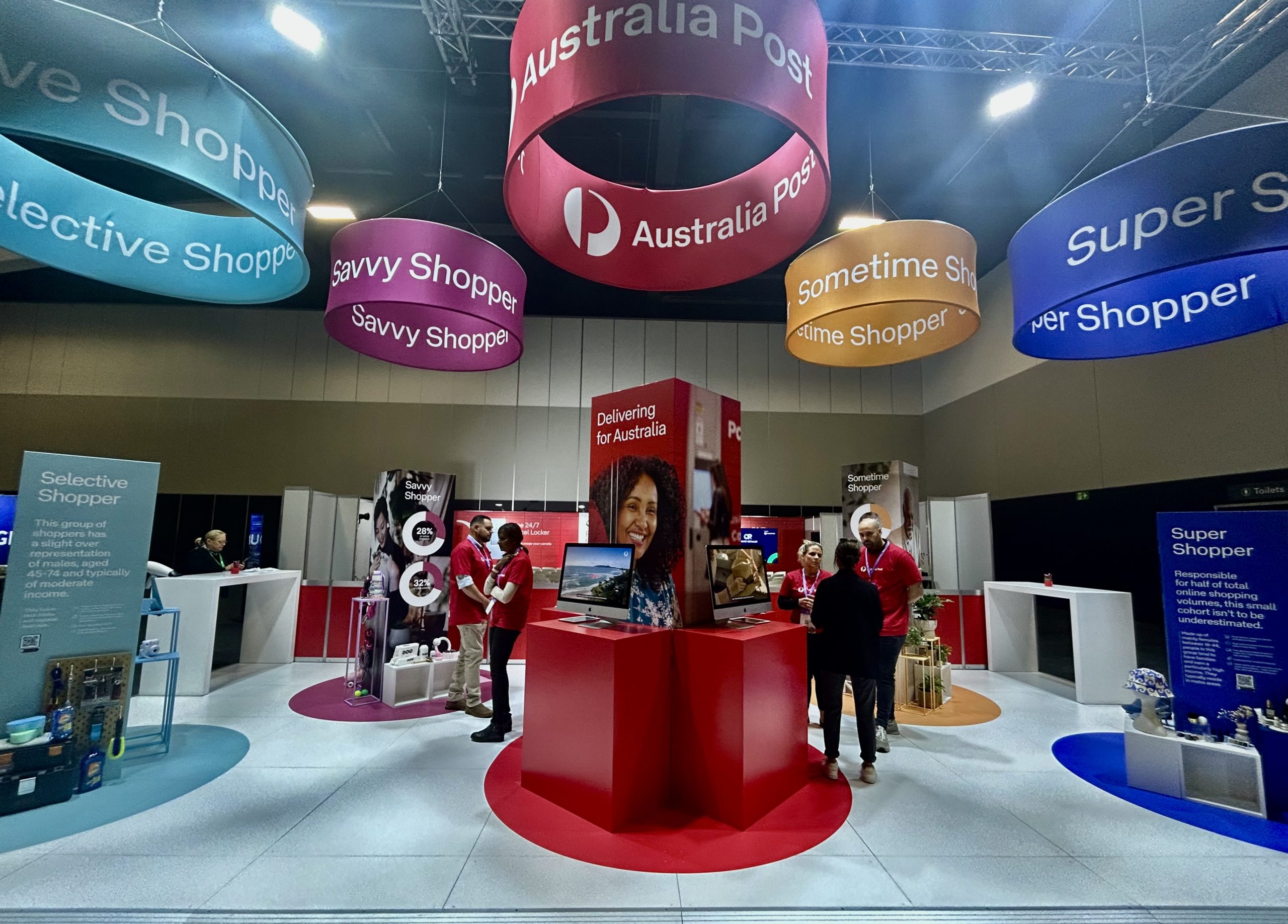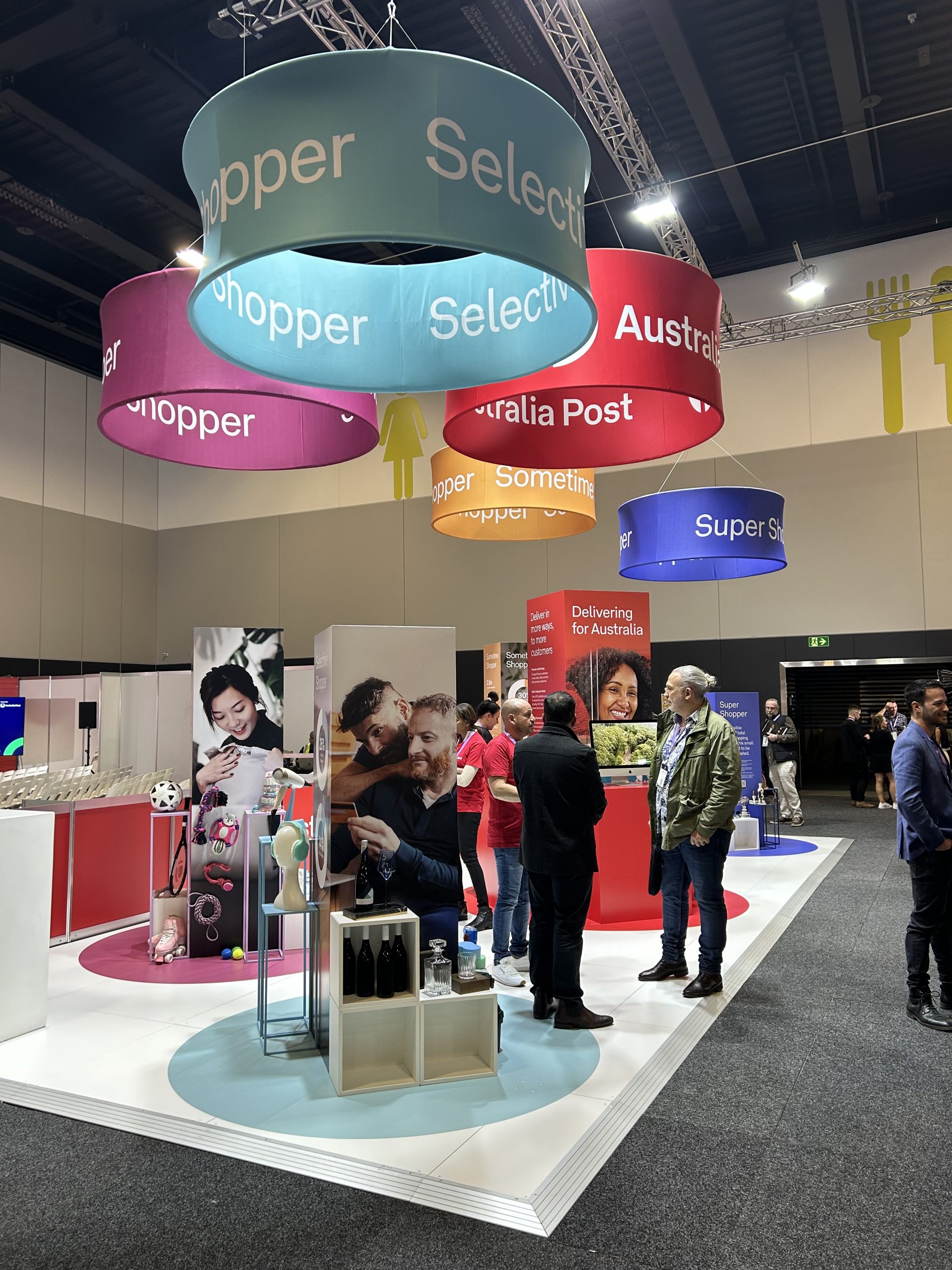 ALIVE designed and installed a 6m x 6m exhibition stand, the backdrop for the Retail Foundation Stage, all styling elements, bump in and out processes, pre-event production, logistics and compliance processes.​
We worked in collaboration with the exhibit organiser Reed for the technical AV requirements of the keynote presentation which was livestreamed to LinkedIn.​