Create Unforgettable Experiences With Event Planning in Brisbane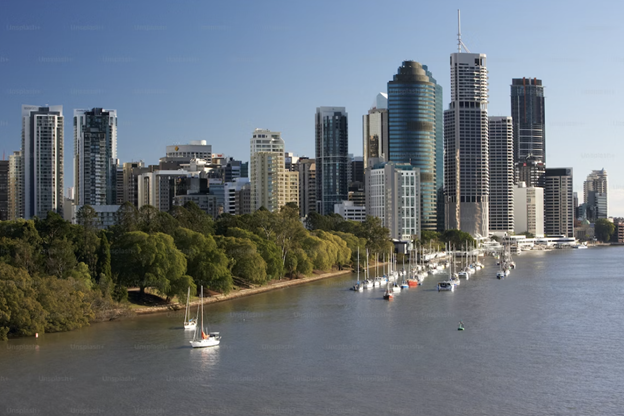 It takes care, creativity, and quite a bit of planning when creating unforgettable experiences through events. You can't lose control of the narrative, and you can't lose sight of what an event is all about – a sensory experience. However, taking care of these aspects and managing the logistical details happening behind the scenes require great minds and deft hands. Our event planning company in Brisbane is here to answer the call.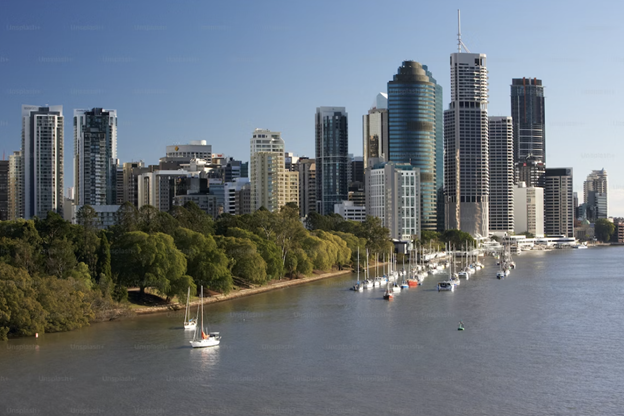 Source: Unsplash
If you require a creative team to materialize the idea of your event, they can help. If you want to make sure that the planning takes care of every little aspect and prepares for every little incident, they can help. Taking care of your budgetary constraints and still delivering an event that creates a sensory storytelling experience is what Alive, an event planning company in Brisbane is capable of. So reach out and dive into our multi-niche services to make sure that your event is productive for you and unforgettable for eventgoers.
Our Services on Sensory Storytelling
Not all events are the same, but there is one common denominator that's prevalent through all of them – creativity and storytelling. Storytelling is the purpose of an event, where your audience is not just watchers but characters. Elevating this story into an experience is what requires an interplay of multimedia and physical elements.
Conferences and Summits
Worry no longer about a conference and summit being subpar. We know that the need for a business conference differs. For some, it can be an opportunity to network with other professionals, and for others, it could be about celebrating the success of a company. From making sure that the compound has a wide space in which the audience can navigate easily to organizing a sitting arrangement that perpetuates the theme of "all-business", at Alive, our goals of creating business events tie in with yours. But it is not all about decor. We also go beyond it, helping you develop activities and providing you with catering-related services to make your conference and summits productive.
Digital Experiences
Let our digital experiences entice your audience through an experiential treatment created through the convergence between multimedia and physical events. Whether you're looking for augmented reality exhibitions that give your audience a taste of what's to come or online commercials that showcase your product and services in the best light, we can help. Our digital experience services cover webinars, online concerts, television commercials, and more. And soon, we may also tap into location-based virtual experiences that offer educational tours into the past and the future.
Gala Dinners and Award Shows
Let your guests feel elated and worthy as they enter your venue via a clean red carpet with adoring fans and cameras on the side. As they step inside your venue, let them experience orgasmic, thematic decorations that not only consist of physical accouterments but also large screens and holograms, adding a digital touch to your gala dinners and award shows. At Alive event planning in Brisbane, expect more than you can hope for.
Marketing Tours and Roadshows
Get your show on the road with a style that comes from decoration and the substance of the latest tech. Building upon the narrative of "experiential value", we focus on timings, thematic decorations, activities, and seamless interaction for your marketing tours. Wherever you stop, our experts are always ready to create a temporary staging area and platforms that turn your marketing tours and roadshows into showstoppers. We also design story-focused activities in which your brand shines the brightest, adding more value to your audience's experience.
Retail Spaces
Make your retail spaces worthy of inclusion in a large venue by tapping into your brand power to develop stories that your audience does not just watch but experience. Without our event planning in Brisbane, you'll have immaculate decorations around your retail space that will have the flair of your brand all over. And the way you present your product to your audience will have a flair for experiential marketing. Let our experts take the reins of your retail space and turn it into a lead-generating machine.
Concerts and Exhibitions
It is not easy to take care of the whims of the stars at the concert. And when you have the audience to take care of as well, complications can aggravate. But through our clever event management skills, we can handle these matters easily. The staging area will respect the stars you arrange the concerts for or the product you want to showcase. The viewing area will give your audience the right placement to enjoy the entire event to the fullest. With large screens overhead, we will also make sure that those standing at the back have access to the full view of the event. No one will be left behind.
Brand Activation Events
Tell your brand's story in an experiential fashion through our brand activation event. Let our experts weave the message of your brand into every decor and every activity, bringing a tale-like ambiance to the fold and enchanting your audience, who will be more than willing to become your customers. Use digital technologies such as VR to give users an insight into your brand so that instead of telling them what your vision is, you're showing it to them. Use this approach to take your brands to heights you didn't think was possible.
Our Team
Creating disparate events while sticking to the same theme of creativity is only possible if a team truly believes in your vision. This team of designers, directors, and technical experts works in tandem to merge practicality and theatrics, giving your brand the respect it deserves.
With our creative designers, you will be able to realize your vision. Our creative directors help direct that vision to a more practical direction. With our technical experts, all the functions in the background, from logistics to budgets, will be maintained.
Our Core Principles
At the core of our principles is our desire to see you succeed. To create unforgettable experiences, we consider every event special, especially yours.
Our collaborative approach ensures that you're always in the loop when we are planning your event
Our flexible nature ensures that every small issue is taken care of to maintain the event flow.
Our performative aspirations ensure that we are delivering you the best, despite what your budget is.
And our social soundness comes into play, ensuring that all the ESG measures are accounted for. Everyone is treated right, and no harm comes to the environment.
Pick Alive as Your Premiere Event Partner
Planning an event is difficult, especially if you don't want any of your visions to be compromised. At Alive, we understand that need and elevate a morose event with a sensory storytelling experience that imprints on your audience's minds forever. So plan such an event and execute it with Alive Event Agency.