Create an Unforgettable Story Through Events With Our Event Management Company in Australia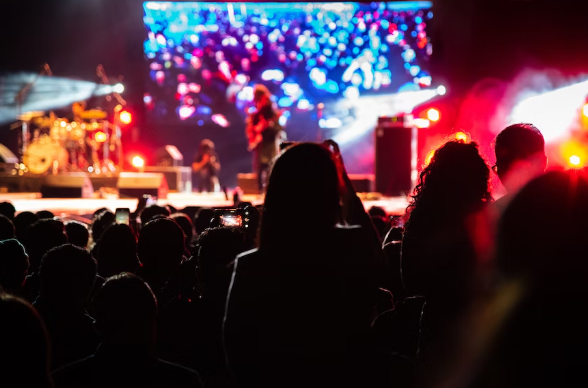 There is a sense of wonder that an event shouldn't be missed. It should always delight and should always cater to the needs of its audience. Modern events have evolved even more, as to delight the audience, they tap into sensory storytelling. They weave the environments and the activities together, creating memorable experiences that everyone wants to be a part of. This requires an interplay between physical events and multimedia. To maintain this delicate balance, one needs a good event management company in Australia.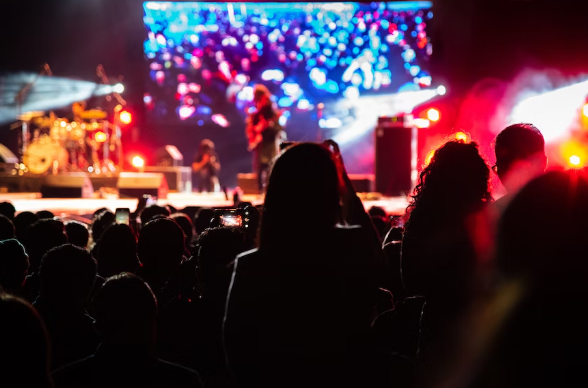 Source: Unsplash
With the aid of our top-tier professionals, we can make this possible. Focusing on your needs and tackling them through our creative disposition, we create unforgettable events for you. Giving us this confidence to serve you is our two decades of experience, over the course of which we have aided everyone from Fortune 500 companies to governments. Led by Antony Hampel, our event management company in Australia, Alive Events focuses on elevating an event's quality, transforming it into a vehicle of sensory storytelling, and giving your eventgoers an unforgettable experience.
Services By Our Event Management Company in Australia
Here are the services we deliver through our unique panache of style and substance:
Digital Experience
Level your digital events through an interplay between digital and physical. Let our event management company in Australia take the reins and elevate your digital experience with the latest digital tech. Be it an online webinar that you want to make more efficient or an online concert that you want to make more experiential, we can help. From online advertisements to augmented reality experiences, our focus is on turning a digital event into a story that anyone – whether they are attending the event live or looking at the screens from the sidelines, can experience.
Conferences and Summits
Let your conferences and summits become more productive with the help of an event management company that takes care of everything from decor to looking at the forefront while maintaining the logistic details and activities at the back. Expect a high level of professionalism when you call us to organize your summits. Once we have laid the foundations of the event and prepped it up with activities, we act from the shadows, watching over the event properly so that nothing is out of order. It does not matter how big or small your event might be, at Alive, only expect that event to happen flawlessly.
Award Shows and Gala Dinners
Turn your award shows into a heavenly experience for your guests by taking care of business on both the physical and virtual front. By taking contemporary designs based around the themes of Gala dinners, we add a novel layer of authenticity to such high-class events. We then elevate it through digital experiences on holographic displays and other digital artworks. But these award shows need not only be for the guests. Thus, we also make sure that it becomes the talk of the town if you decide to broadcast them.
Roadshows and Marketing Tours
Turn your roadshows into an unforgettable journey that every event goer wants to be a part of. From taking care of the itinerary to ensure everything is on schedule to turning every stopping point into a mini staging area that turns onlookers into an audience, our professionals work to fine-tune the quality of your roadshows and marketing tours. Putting their 2 decades of experience to the test, our professionals maintain a delicate balance of time management, style, and substance to such dynamic events.
Retail Spaces
Make your retail spaces stand out through decor that fits your theme, activities that shout your brand message, and appeal that turns you into a lead generation. Our event managers work with you to understand the type of buyer you want to attract. We then create a campaign for you so that your retail space has visitors even before you have set foot inside the venue. This approach will help you get more prospects for products and make your audience a good retailer to rely on.
Brand Activation
Choose a better, experiential way to get the word out about your brand. With brand activation, you can do just that. Imagine an event solely dedicated to your brand, where your brand's theme is the central focus, with decorations around it that exude its authenticity and activities that give your audience engagement with your message. Add to that a digital overlay, and you have an unparalleled way to attract, engage, and delight your audience. With Alive Events Management in Australia, leveling up your brand activation is the norm.
Our Team is Diversified
The dynamic nature of our services is only matched by the dynamicity of our team. All different individuals with different talents have the same desire, however, which is to make your event the next experience you can provide to your audience. This team works in tandem to realize your vision in a way that's practical without compromising its original essence.
Our Content Designers Make your Events Real with Their Stylish Output
These are the individuals who take charge of adding an authentic flair to your event. Taking your requirements to heart, they turn on their creative gears to ensure that your event gets as close to your original vision as possible. Their goal is a simple one: fine-tuning your requirements to make the event more attainable.
Our Content Directors Focus on Prevent your Vision from Getting Compromise
Creativity without any direction can get chaotic. Our content directors are in place to counter that. They focus on making the event as close to your real vision as possible by directing the content designers.
Our Technical Specialists Work in the Background to Make your Event Sound
Maintaining the delicate balance of what's possible and what's needed is a task taken up by our technical specialists. These are artists in their own right, focusing on all the logistical aspects of an event so that you can move forward with your event without any worries.
Reach out to Our Event Management Company in Australia
Seeking to evolve your events to a level that it becomes an experience? Contact Alive Events. Through an interplay of digital and physical that focuses on sensory storytelling, we deliver an event that matters.