Create Unparalleled Experiences with Our Event Management Company in Australia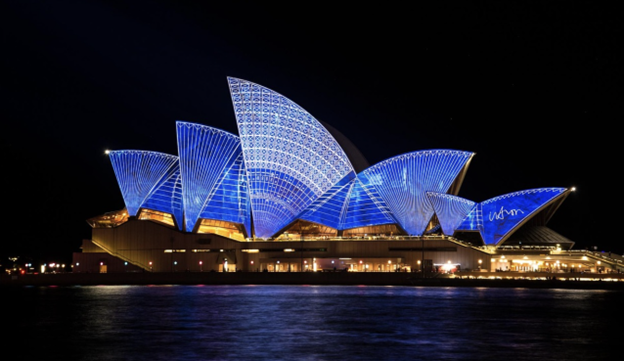 Imagine watching the Opera house from afar. As you see the lotus construction cascading with the horizon while fireworks add stars to the background, your anticipation builds. And as you step inside one of the seven wonders of the world, you find yourself amidst a story that you will tell yourself for days to come. That is what our event management company in Australia is all about.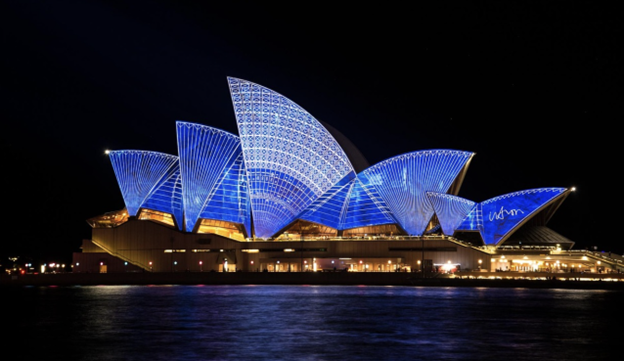 Source: Pixabay
Driven by an obsession with sensory storytelling, the Alive Event Management agency takes pride in weaving the creative with the practical. Creating an interplay between what you envision and what is possible, we deliver an event that leaves you satisfied and your audience enchanted. Let your next event be the one that you can be proud of.
Our Services
Our intricate way of production helps us manage versatile events by adding a creative touch that makes an event memorable without steering it away from its purpose.
Corporate and B2B Events
Do you want to retain the professional panache of a conference and summit, where the professionals feel productive while feeling celebrated? Our Event Management company can help. From Gala dinners oriented towards networking and fundraising to employee engagement events that bolster interpersonal interactions to strengthen your team, at Alive, we will make your vision of a pristine professional corporate or B2B event come alive.
Live Events
Enchant the crowd with a staging area where the spotlight on the star of the show makes them appear divine to the audience. Let us organize special events where the audience feels special. From music festivals that create a day (or night) of fun escapism to placemaking events that turn audiences into participants, Alive Events makes unparalleled live events possible. This leading event management company in Australia will dazzle the crowd by taking care of all the elements in the forefront, while its logistics experts will ensure that the event flows smoothly in the background.
Spaces
Do you want a retail space for an event that makes your stand, stand apart? Let our event management company in Australia tap into two-decades worth of experience to transform your retail space into the center of attention. From adding decor – both analog and electrical – to your stand, to producing enticing activities that will make the eventgoers stop, stare, and stay, our professionals will make sure that your exhibitions are the highlight of any event.
Roadshows
Let the spirit of fun and interactivity encapsulate your roadshows. Let our experience with brand activation guide your sales team and transform them into a team of performers who can turn every prospect that stands at stares into a customer you can sell to and retain. From fun and productive face-to-face interactions to creating programs for maximum engagement, from ensuring that the roadshows follow a standard itinerary to taking pre-emptive measures to deal with any surprises, our event management company is always prepared.
Digital Events
Tap into the latest technologies to deliver a digital experience with the excitement and interaction of a physical one. Our team organizes webinars, broadcasted conferences, augmented interactive exhibitions, and more to break the boundaries of what's possible with a virtual event. And through the interplay of experience and multimedia, our digital events can become hybrid to connect audiences who are live with the ones who are online.
Our Team
Creating a synergy between what you envision and what's possible is not possible without a team that listens. Thriving inside our collaborative culture, our team has created a fun yet effective way to deliver to you the best events imaginable. And the secret is you.
We make you a part of our team. You become the one we report to and our guiding light to help us see the canvas of your imagination to give life to the event you want to create.
This dynamic team has designers who are masters of traditional as well as contemporary. They absorb your vision and let it guide their craft to create designs that work best for your audience.
Our content directors supervise the content, setting them on the path you have set for them. And our producers and technical experts work together to bring the technological nuances to an event to make it memorable.
How we Deliver our Services
Our approach to serving you is circular.
It starts when you first come to us. As we listen, we will guide you to help you fine-tune your vision so that the theatrical can align with the practical.
We then get our creatives on the task of giving you the first look into what the event will look like. Your feedback helps us refine it further.
This circular process continues until you are fully satisfied with what we deliver.
And once everything is set, we move forward with managing the event.
Why Choose Us
The principles we follow are the core reasons we stand at the top event management company in Australia.
Collaboration
When we work with you, you become an extension of our team, ensuring that our performance aligns with your needs at every step. It removes any room for mistakes, and you get what you asked for exactly – and more.
Flexibility
Even though we try, we don't expect an event to happen linearly. Preparation is key, and we are flexible enough to adapt to any sudden changes so that your event happens without any discomfort to anyone.
Performance
Our goal is to orient the events so that they accomplish everything they set out to do. That is only possible because the team leverages its 20 years of experience to take care of every detail – minute or otherwise – to sculpt an experience without any cracks.
Value Alignment
We focus on bringing you an event that you want, an event that aligns with your values, visions, and requirements. The collaborative approach we have set is in place to make an event the materialize of your original idea.
Express Yourself Through Events
If you want your event to express what you want the world to see, you need a team willing to heed what you say. This team, which comprises diverse professionals – from creative directors to logistics professionals – can only work together if it has a leadership that establishes a synergy between them and you.
Antony Hampel is that leader. His focus is on removing his own biases from your vision. And like a true director that enhances an idea through craft, Antony materializes your ideas through events. Bring your events alive through Alive Events today.