Events Agency Gold Coast
Make Your Events Alive with the Best Events Agency in Gold Coast
The moment people step at your event, they must feel enthralled. The mood around them should change. Somber should be replaced by delight, smirk should be replaced by a smile, and every act of the event must push them towards seeing your highlight. And even that isn't enough – something that the best events agency in Gold Coast understands.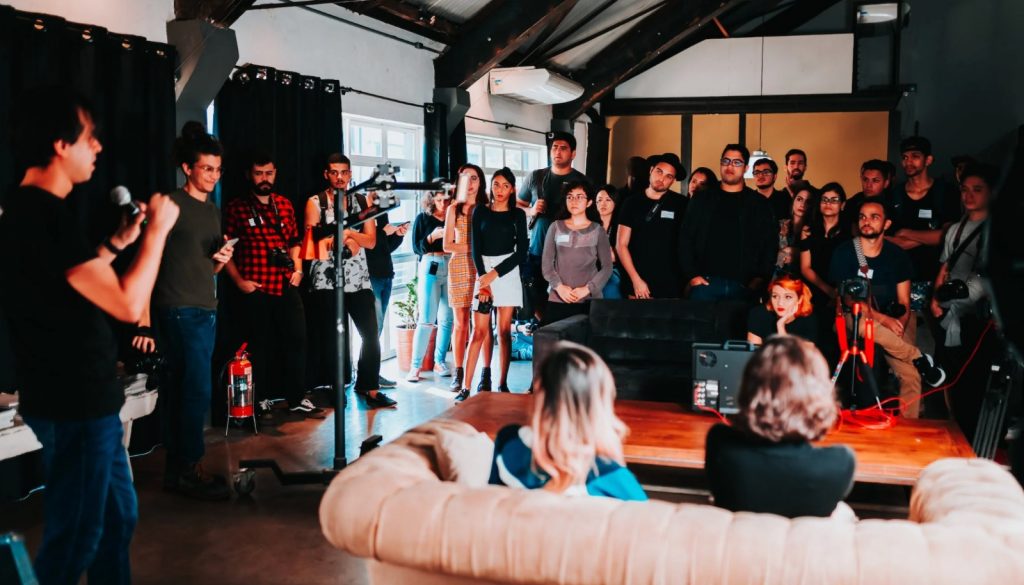 Source: pexels.com
Your brand message must also get across in the most experiential way possible so that the event goers will have time to remember. That is what our events agency is here to deliver.
No matter how ludicrous you think the theme of an event might be, with the right flare of practicality, we can make it real. Your vision, vivid or not, deserves to be seen by the people as an event they can't forget. And for that purpose, our Events Management Company focuses on bringing two decades' worth of experience to aid you.
Tell us about the events you want to create. Are you looking for Gala Dinners to enthrall those who are achieving and those who are celebrating that achievement? Do you like music festivals that shake the ground while the audience moves along the beat with the performers? Or are you looking for product launches or brand activation?
Anything that you want, we can deliver.
We at Alive Events Agency, Gold Coast, focus on bringing to light your vivid imagination to life while ensuring that the entire theme remains practical. And we don't go overboard. Capable of doing a lot with little, we are with from the time of first conception to the time we close the curtain in all events.
Who Are We?
We are Alive Events Agency. Set in Gold Coast and other parts of Australia, we have gained international renown thanks to our creative and off-beat approach to handling events.
We start by taking your requirements and refining them according to your budget. But the theme and the construction of the event are not the only things we care about – our focus is also on ensuring that your budget doesn't go out of hand and everything goes smoothly.
We make sure that your events don't only simply talk about your brand message but screams it so pleasantly that it etches inside the mind of everyone who comes to these events.
Our approach is not focused on leaving you out of the equation – it is your event, after all. We are just the vehicle that, through collaboration, weaves your vivid ideas into a coherent concept that forms the foundation of our events. We then focus on building upon that foundation by brainstorming ideas keeping in mind the type of crowd you want to entertain.
If you are looking for corporate events, we focus on giving your event an authentic and professional vibe that is fun as well as productive for all events. And If your focus is music festivals, we focus on everything that doesn't only make people joining the event joyous – but also safe and beautiful.
Any event at any time – that is our motto. So, the Event Agency in Gold Coast is someone you need if you want your events to take advantage of the sub-tropical surroundings of the region.
Our Event Services
Let your crowd step into the night to remember.
It is not just about the glaring lights that make an event great; it is everything from how you manage the eventgoers to how you handle the logistics. At Alive Events Agency Gold Coast, we take care of all of these things.
Digital Experiences
Entice people visually by giving them a digital event that they coherent and unforgettable. We use the latest tech to make every digital event, be it concerts, brand activations, or Webinars, more worthwhile for everyone involved. These digital events focus on maximum participation and maximum engagement.
Conferencing and Summits
Business conferences have a lot of moving parts. You want to give people the best experience so that business networking becomes possible, but you also don't want to overdo it in a way that seems forced. So, at Alive Events Agency Gold Coast, we focus on adding professional flare to these events that make the entire day productive.
Gala Dinners and Award Shows
The glare of the cameras, the smiles of the crowd, the happy crowd cheering as people receive awards, and the food that makes the entire Gala Dinner all the more worthwhile – these are the aspects you can use expect when you join up with our experts for your needs.
Music Festivals and Public Events
Add multiple themes to the music festivals based on the themes and the genre while also taking care of the crowd. Our experts make sure that everything from staging to food needs is perfect, and those who come to these festivals have the time of their lives.
Product Launches
Bring forth your brand message by creating an event that tickles the fancy of the customers that you want to serve. Our experts work at the buyer persona with you to add a more personalized flare to your product launch event so that everyone feels inviting. Engage your audience with style and get your brand message across in a better way.
Road Shows
Better step up with your road shows if you want to create a never-seen-before experience for your audience. We supply everything from vehicle designs to electronics to other things you need to turn your roadshows into a powerhouse.
Why Choose Us?
Your events need a sense of linearity in order to ensure that everything goes according to the plan. They also need to be creative and practical and serve the purpose they are organized for. That requires making sure the process from conception to completion flows coherently and without any bottlenecks.
That's where Alive Event Agency, Gold Coast, comes in. We make sure that your events serve the purpose you originally organized them for. We efficiently handle every aspect while being responsive to any issues and adaptive to any changes you might ask for.
We dedicate our efforts solely to your requirements and your events so that your brand can shine brightly during events.
Contact the Best Events Agency in Gold Coast for Better Events
Contact Alive Events Gold Coast if you want your events by those who have high levels of organizational capabilities capable enough not to compromise your original vision.