Events Agency NSW
Experience Exceptional Events With The Top Events Agency In NSW: Alive Events Agency
Welcome to Alive Events Agency NSW, your premier partner for event planning and management services in New South Wales (NSW). We are a team of pros who take great satisfaction in creating one-of-a-kind and interactive events for a wide range of customers.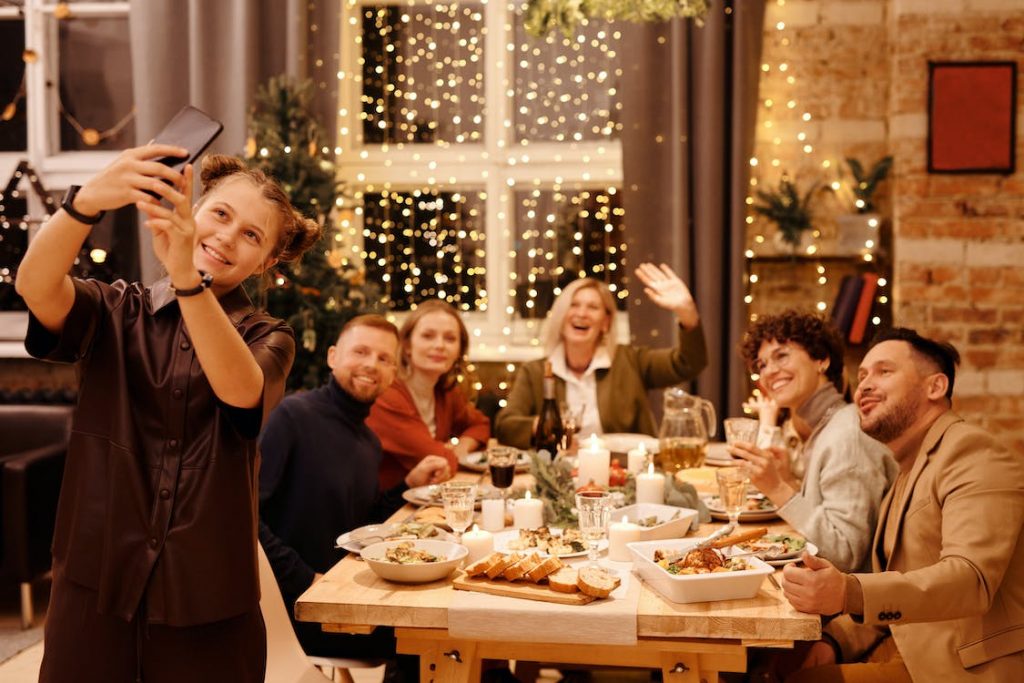 Source: pexels
As New South Wales's go-to event production company, we take great pride in always going above and beyond our clients' expectations. Our team consists of creative thinkers and strategic planners who are all dedicated to giving people memorable and thought-provoking experiences.
Our Services At Events Agency NSW
Digital Experience
We are masters at developing cutting-edge digital experiences that breathe new life into your company's brand. We know how to make your online events, whether they're virtual, hybrid, or simply webinars, a success and a way for your audience to interact with your brand. We will collaborate with you to create a plan for your digital event that serves both your business goals and those of your attendees.
Conferencing & Summits
Our team at events agency NSW has extensive experience in organizing and running high-quality summits and conferences. We'll help you plan a successful event that draws in customers and features your company's products or services. Together, we will plan the entire conference or summit, from the topics to the speakers to the logistics to the analysis of the results.
Award Shows & Gala Dinners
We specialize in planning and executing award ceremonies and gala dinners that will leave a lasting impression on your audience and promote brand awareness. Together, we'll create an unforgettable occasion to celebrate your brand and its supporters from the very first idea to the final bow.
Roadshows & Marketing Tours
We at Events Agency In NSW know how to get your product in front of new customers by organizing and running effective roadshows and marketing tours. To guarantee the smooth running of your event, we will collaborate with you to plan the tour's itinerary, produce the event, and handle the logistics involved.
Public Events & Festivals
We are well-versed in the nuances of organizing and running large-scale festivals and other events for the general public. We know how vital it is to produce a show that both entertains the crowd and draws attention to your company. Together, our team will create a plan for your event's production, supplier relationships, and logistical needs.
Brand Activations
We are pros at creating engaging brand activations that will set your brand apart. You can have faith that we shall develop a brand initiation that will thrill and awe your demographic, whether it be for a new product launch or an effective promotional initiative.
Concerts & Exhibitions
We know what it takes to organize and run smooth performances and exhibits. Our team will collaborate with you, from artist selection through event production, to create an event strategy that is cohesive with your brand's goals and provides an unforgettable experience for your guests.
Our Team At Events Agency NSW
At Alive Events Agency NSW, we have a team of highly talented and awarded event producers who have built a solid industry reputation for delivering exceptional events. Our team has a wealth of experience, both locally and globally, which enables us to overcome any challenge and deliver your goals with unparalleled creativity, planning, and operational expertise.
We pride ourselves on being a restless bunch, always pushing the boundaries and exploring new ways of doing things. Our solid foundations have been built over time, and as a result, we have established a level of trust, accountability, and assurance that is second to none.
Our team comprises best-in-class creatives, strategists, producers, and production specialists who work collaboratively to deliver big ideas on time, swiftly, and within budget. As our client, you become an integral part of the Alive family, which means you can expect sincere relationships, open discussions, and a commitment to going above and beyond to support you every step of the way.
Our Values & Approach At Events Agency In NSW
At Alive Events Agency, we are a high-performing and nimble team that is driven by a collaborative culture. We believe that our clients are part of our team, and we work together to achieve exceptional results.
Our approach is to boldly challenge convention and do things differently, and this flexible thinking is infused into every aspect of your event experience. As the top events agency in NSW, we have a commitment to customer service, integrity, and attention to detail, honed over our 20 years of experience delivering strategic results.
We foster a fun work environment where we don't take ourselves too seriously, but we place great importance on nurturing relationships and trust. Our expansive team is passionate about what we do, and our values underpin everything we do, ensuring that we deliver events that exceed expectations.
Why Choose Our Events Agency In NSW?
At Alive Events Agency, we are more than just a bunch of award-winning and preferred Government and Fortune 500 suppliers. While these accolades are a great start, what truly sets us apart is our transparent, efficient, and nimble approach to event management.
Our team has unrivaled experience across every conceivable type of B2B and B2C event, and we believe that experience is everything. We are passionate about delivering exceptional events that cut through the noise and leave a lasting impact on your audience.
With our end-to-end event management services, you can trust that our talented team will take care of every little detail, ensuring a seamless and stress-free experience. From virtual and hybrid experiences to live events, we have the expertise and eye to make your vision a reality, and our commitment to transparency, efficiency, and nimbleness ensures that we deliver exceptional results every time.
Are you ready to plan a spectacular event that your audience will remember for years to come? Get in touch with the skilled staff at Alive Events Agency NSW right away so that we can begin working together to make your dreams a reality. We have the knowledge, skills, and enthusiasm to ensure the success of your event, whether it's virtual or in-person. To make an impact on your audience, let's collaborate and create a truly remarkable event.