Events Company Brisbane
Dazzle the Crowd with Nuance With Events Company in Brisbane
An experience that event-goers can't forget, a celebration of product launches, or a corporate event that fulfills your purpose – these are just some of the nuances you look for in an event. And Alive Event Agency is the events company in Brisbane that can help you take care of them..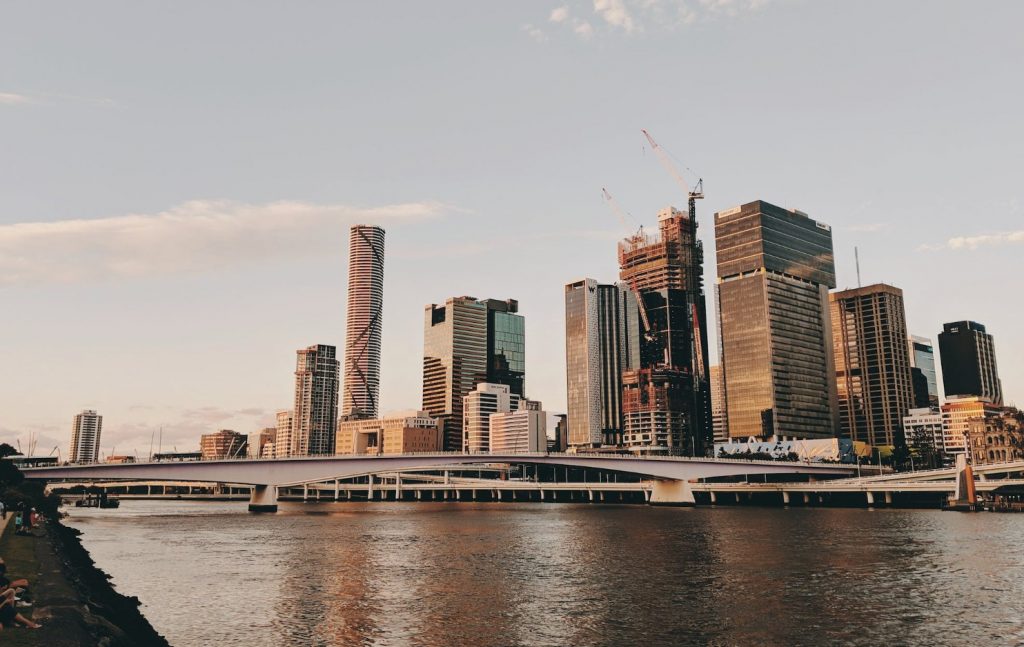 Source: pexels.com
Backed by two decades worth of experience and led by a dynamic leader who has been at the forefront of event organizations through his creativity, the Alive Events Company in Brisbane is one of the leading platforms for events in Australia.
Compartmentalizing creativity with practicality, the events company focuses on bringing to light the right side of a client that shines through the event and transforms into a memorable experience for event goers.
Making it possible is a team of creatives that come together coherently with a unified vision and strong leadership. That helps events ranging from corporate meetings to product launches to brand activation to roadshows and more become more engaging and alive.
It all starts with the vivid pool of ideas that our clients provide us with. Then we at Alive, an Events Company in Brisbane, use those ideas to concoct an event that focuses on giving the audience an experiential treatment as much as it does on making the brand message more coherent.
It is time for you to stand out through the most dazzling events.
What Do We Deliver?
With Alive, an events company in Brisbane, expect more.
Expect to dazzle the crowd with amazing undertakings that have creativity and practicality in equal measure. These events are custom-made according to your needs, with a unique "Alive" flare to bring to life the hidden nuances of your product, stars, or business requirements.
Digital Events
Take to the digital frontier with high-tech tools with all the visuals, all the lights, and all the order to make the digital events stand out. We focus on linearity to convey your brand's superiority to your audience.
Gala Dinners and Award Functions
Want to celebrate achievements through Award functions? Why stop at awards? Make the event more snappy, thematic, full of lights, and full of life with the best Gala Dinners and award functions you want.
Roadshows
There are roadshows, and then there are "RoadShows." Let your creativity take the show on the road with style with our events company in Brisbane. Bring out the best in your artists and activities through high professional involvement. We plan everything, from your professional itinerary to the event production phase. Let us handle the logistics while you dazzle the crowd with our show on the road.
Festivals and Public Events
A large-scale festival can create an ecosystem of pleasure, but if handled wrong, the disorganization can be a pain for all. We will help you develop shows that give a positive experience to the crowd that notice and regale you with good words in return.
Brand Activation
Let our Brand activation make your brand stand apart without taking it apart. Our professionals dive deeply into your brand before getting started and then develop events that align with your brand's goals while giving your audience a memorable experience.
Concerts and Exhibitions
From the right stage to the right spotlights, from the right image to the right conception, our Brisbane events company, ensures that your concerts shine a light on your stars at your concerns while giving your audience the good time they are there to experience.
Conferencing and Summits
Running high-quality conferences and summits is something we are good at. We start with a great marketing campaign to draw in the crowd towards a custom-made event that has everything from good eats to good talks to a good presentation. We will give your speakers at the summit the right voice that gets them the most attention.
Team at Events Company Brisbane
Bringing these events to life is a team of professionals who are as creative as they are restless. Always thinking, always moving forward, and always coming up with ideas to fine-tune an event, the team has a wealth of experience in event management locally and globally. Adaptive, dedicated, and quick to respond, our team makes sure that aloof our clients get the most out of our operational expertise.
We don't compromise our artistic integrity. We can't, for we understand that that is what brings life to an event. But we aren't blind to the woes of those looking for practicality. That is why our events combine artistic integrity with practical sincerity so that the event serves both purposes – creating a high level of brand awareness and giving the audience a moment to remember.
Our team consists of logistics professionals, creatives, producers, specialists, and managers who are unified in their vision to bring you the best event. Creatives ideate, producers creative, specialists fine-tune, and managers and logistics professionals make sure that the operation runs smoothly.
Why Choose Us?
Event Management is not a task to take lightly, and at Alive Events Agency in Brisbane, we understand it thoroughly. Things can get chaotic, and the random occurrence of unfortunate occurrences and derail a concert at any given time. So you need a strong hand who can walk the tightrope firmly while keeping everyone satisfied.
That's where we, as the top Events company in Brisbane, bring to light the best in every aspect of an event. We take care of everything, from benign things like the corner stage lighting to the heavy stuff like timing, to ensure that your events succeed.
Our approach, however pedantic, has garnered us numerous accolades and the trust of many Fortune 500 suppliers. But what matters more to us is our transparency, accountability, and adaptability.
Being unrivaled in event management services, we aim to let you do the minimum for maximum comfort. We do the heavy lifting, whether virtual, live, or hybrid events.
Want to plan an event that is powerful enough to dazzle the event-goers? Call our events company in Brisbane so that we can weave your vivid ideas into a coherent vision and give your audience an experience they will remember forever.