Let Our Sydney Event Company Enthrall the Audience with the Power of Sensory Storytelling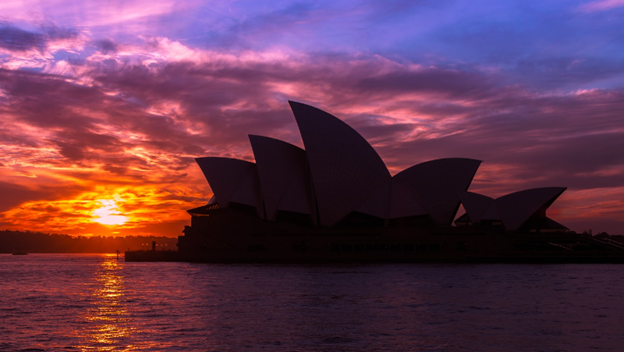 Imagine people stepping into your event venue hoping for a grand night, but what they find is something more. Enchanting decorations aside, their eyes fall on the screens. As they gasp at the amazing sights, there is music in the air, making them groove. Such a high level of sensory storytelling is what our Sydney-based event company tries to accomplish.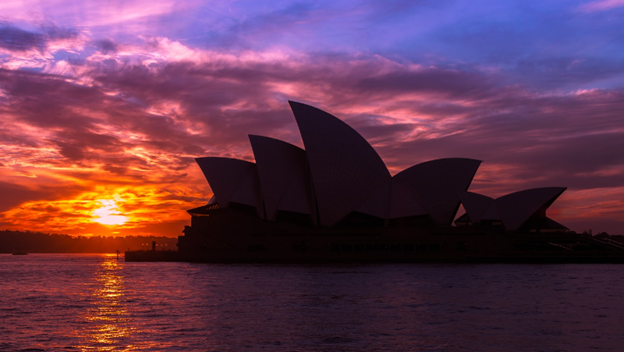 Source: Pixabay
Our obsession with sensory storytelling, which can only be achieved through an interplay between physical and digital, is only possible through precision, logic, and creativity – all of which Alive is well versed in. By considering your creative desires to give your event a dream-like environment through our practical approach, Alive will make sure to give the eventgoers a night that they can never forget. Helping with this is a dynamic team of professionals, all working under Australia's leading event savant – Antony Hampel. Bringing his unique style that he has fostered from 25 years of experience in this field, Ant and his team are the perfect combination of attributes you need to make your digital or physical events a reality.
Services by Sydney Event Company
Every event we deliver has the imprint of our desires to tap into the audience's senses and give them a story they can't forget. It doesn't matter the type of event it is – celebratory or professional – our approach to creativity that involves merging virtual with physical is how every service we deliver is defined:
Conferences and Summits
The professional tone that conferences and summits must cater to is unparalleled. "There is not a lot of wiggle room when it comes to creativity," many believe. That's where they are wrong. Our Sydney-based event company takes the reins of business conferences, merging practicality with creativity, to organize business conferences and summits that meet their goals. From ensuring that everyone has the right seating area to ensuring that the acoustics are in order for the announcements to reach out to everyone, from catering to maintaining the flow of a professional event – we take care of everything. Let our creatives work through the type of conference you want to organize to create an event that creates business networking opportunities or devise an event where your employees feel appreciated.
Digital Experiences
Digital experiences have now been redefined. No longer is it about sitting in front of the screen and gasping, looking at the visual effects only. Everything from online webinars and concerts to training videos to online commercials has the touch of the latest technologies virtual realities have to offer. At Alive, we focus on creating an interplay between the best attributes of the physical realm and the digital space to give your eventgoers the best experiences. With our location-based virtual experiences, you'll see us tapping across space-time through VR technologies, making it possible for your eventgoers to experience content like never before.
Award Shows and Gala Dinners
Expectations of the crowd during award shows and Gala dinners are different. The crowd is different. Celebs and business tycoons want a different treatment from the time they open their car doors and face that door of your venue. That's where Alive can help you give them an orgasmic experience. From the red carpet outside, complete with jeweled boundaries on both sides, to the amazing smell and decorations inside that would make eventgoers feel like they have stepped into a fairy tale, we can deliver everything. Our Sydney event company takes care of all the disparate parts related to an Award show and weaves them into a sonnet of beauty that translates into a beautiful event and a night (or day) to remember.
Marketing Tours and Roadshows
There is nothing more thrilling than a roadshow that meets its goals. Step into the fray and create the best roadshows with our Sydney-based event company. Let our experts take care of all the decorations. Let them develop versatile activities that will engage the eventgoers and make your brand more powerful. We decorate to attract, basing the themes of the roadshows on the themes of your brand. And we develop activities to retain, making your marketing tours more powerful by delving into sensory storytelling in more ways than one. Let Alive keep your roadshows inside the spotlight.
Retail Spaces
Imagine a wide venue where your retail space is placed at a place far from the audience. You wouldn't expect customers to be attracted to you this way. Alive, our Sydney-based event company, can change that. No matter where you stand inside the venue, we can ensure your retail space becomes the center of attention. We do this by transforming your retail space into something the audience will seek to experience. It all starts with marketing yourself the right way, for which our experts can help. We also create activities for your audience so that you can keep them engaged long enough to turn them into your customers.
Concerts and Exhibitions
Set the right staging area for the stars of the event that makes them feel truly appreciated. But don't forget the guests either. Make the concerts and exhibitions attune to their needs. From taking care of catering to ensuring that there is enough room in the venue to move around, we can help. Helping with this are the logistics experts who will ensure that the supplies never run out and the quality of the concert or exhibition never goes down.
Brand Activation Events
Communicate the message of your brand through all the glitz and glamor you can with engineered events that we can deliver. In our brand activation events, we take care of your business narrative to tell the best story to your audience. Let these events enthrall them and bring them to see your point of view. Resonate with them and transform them into your customers.
Team
We can only deliver the services we can, thanks to a team that never stops catering to you. From our creative designers who strive to make your vision a reality to our creative directors who focus on directing your vision in a more practical direction, our experts have all the bases covered.
Backing this team are our technical designers, who add another layer of engagement to digital experiences.
Alive – A Leading Sydney Event Company
Want to create an event that turns it into a fine story that can become a treat to your audience's senses? Contact ALive Events.
Helmed by Antony Hampel, this Sydney event company focuses on bringing you the best results from our events. The crowd will be thrilled, your goals will be met, and the event will be mesmerizing.