Event Agency Australia
The Best Event Agency in Australia To Help Add More Life to Your Events
When you are launching a corporate event or a concert, you need that event to be memorable for more than one reason. You want that event to get your brand message across and etched into the memory of your audience in an unforgettable manner. In other words, you need to give people a night to remember – Alive is the best Event Agency in Australia that can help you achieve that.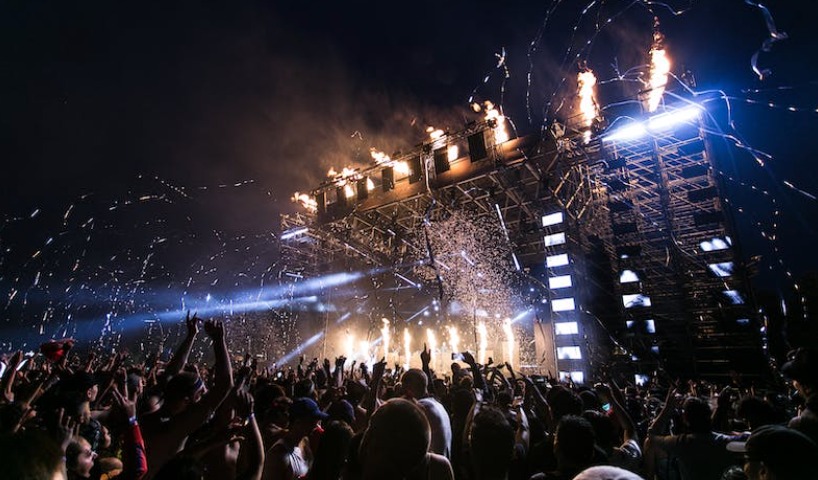 Source: pexels.com
We take your requirements as vivid as they are and add our own artistic flair to them while keeping that practical. We then conceive the event while taking care of all the logistics factors so that your budget, however tight, is spent properly.
At Alive Event Agency Australia, we know how to work with little, to move parts around to create an event that has everything that will sate your artistic desire and your practical sense. It will help your event, whether it be a product launch or concert, give your audience a moment to remember and make your brand more memorable.
Who are We?
We are Alive Event Agency in Australia, a team of creatives, products, thinkers, and marketers pooling their expertise together to bring your vivid ideas to life in a coherent fashion. Our job? It is just one – but with many components.
We take your ideas, deconstruct them, give them our creative voices, take your input, and then refine those ideas again until we get to the style of event that you actually want from your business. These events are luxurious, thematic, and creative, with just the right amount of practicality. What is the purpose of these events? Anything that you want.
If you are looking for a corporate-style event bringing business partners together to create a robust network of professionals that can help you and everyone around you grow, we can deliver that.
Are you looking for brand activation events where you want to deliver your prospective customers the right experience so that they can't help but notice and be enthralled by your brand? We can deliver it.
From Gala dinners to concerts to product launches to roadshows to anything in between, every event we manage has the element of professional integrity where your voice is the loudest. We are just the medium that, through professional event management solutions, puts your brand in the spotlight under the brightest light.
The level of events we deliver has only been made possible through our inclination to be collaborative. We always listen, we always serve, and we are always capable of adapting to the changes that you need to get done.
Our Services – What We Can Deliver?
Visual and virtual experiences that change everything
Events of all kinds exist, but the common denominator among all of them is their visual appeal – both in the visual and the virtual world. Our team comes together to create events that make your brand memorable to everyone.
Digital Experiences
Give your audience an experiential treatment even in the virtual space. Using the latest technologies, our experts bring to life more zest to your digital events to make sure that your marketing efforts, webinars, or digital meet-ups are more than just people sitting across the screen.
Conferencing and Summits
Merge a high level of professionalism, practicality, and visual apparel all in one event. Our Event Agency in Australia will help you with the event, from the ideation to the event's end. We make sure that no eventgoer misses the essence of your events.
Road Shows Marketing
Take your show on the road with style with highly capable vehicles that are designed with virtual aesthetics to bring more zest to your events. From quick stages to rapid resets, At Alive Event Agency Australia, we will take care of everything from beginning to end.
Product Launches
Get people talking about what you have on offer soon by putting your product on a pedestal surrounded by lights at an event that is interactable in more ways than one. Get in touch with Alive Event Agency Australia to create these events with a strong brand message that reaches out to the people without any breaks.
Gala Dinners and Award Shows
Make your Gala dinners stand out by making the achievers feel more precious through events that give them a night (or a day) to remember. Give us your ideas about Gala dinners or Award Shows, and let our experts bring them to fruition in a way that is beyond even your imagination.
Festivals and Public Events
Whether they are music festivals or events surrounding holidays, you need to have proper organization. Without it, there is only chaos – which might seem great at first but will quickly sap the excitement that comes from festivities. Our Event Agency in Australia keeps everything in immaculate order. We make sure that you get the best events that everyone gets to enjoy.
Brand Activation Events
Enthrall your audience with an event that puts your brand right into your focus. These experiential events are amazing, orgasmic, and customer-centric and thus require a lot of prep before the task. Let us help you with everything from researching the buyer persona to creating a custom event for them so that you can get the brand activation that gives you returns.
We are We The Best Event Agency in Australia
Events aren't one-off things anymore. They never were, but now, the wrong experience can break the crowd, and the right experience can make it.
This is why you need someone who not only ideates the event according to your needs but also manages it. You need someone who can move across the events, tightly controlling, ready to deliver people the experience you want – all the while adapting to any sudden changes that you want.
That is where our Alive Events Agency stands out. And the reason is the combination of our core principles that involve being effective, reliable, transparent, and adaptable at all times.
Contact Us To Give Your Events a Shine
From ideation to logistics, you need a tight leash around any event if you want it to flow as you intended. There is no margin for mistakes; everything should be sufficient.
That's what Alive Event Agency is here to provide. Combining practicality with creativity, we can help make your event shine as no one can. Talk to us so that we can get started.