Let the Event Flow as Planned with Our Event Planning Company in Brisbane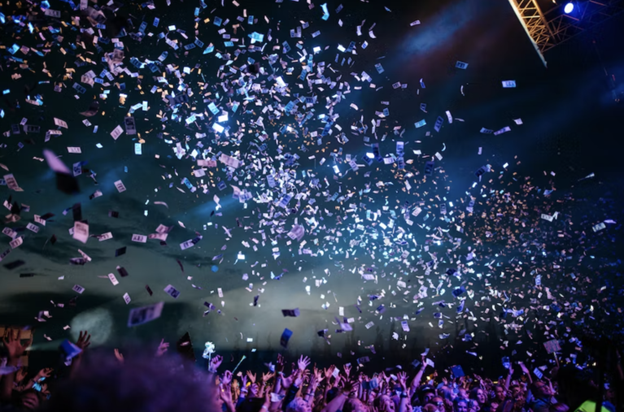 You can only enthrall your audience as they step inside your event venue if you have a delicate plan to back it up. A strict plan with a creative undertone considers all elements of an event – even how the eventgoers should feel. Focusing on experiential storytelling, a good event plan starts to take form before the event begins so that nothing is left to chance once the eventgoers are at the venue. That is what our event planning company in Brisbane offers.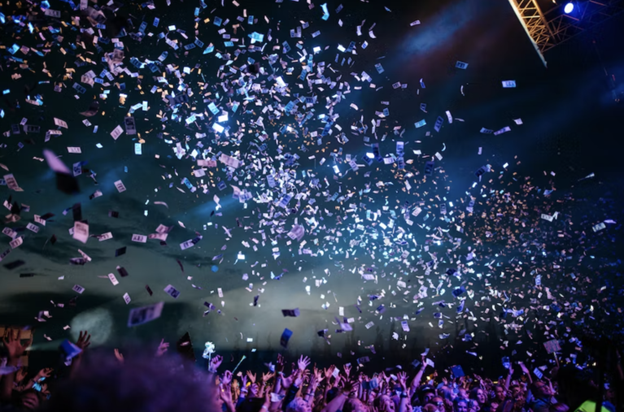 Source: Unsplash
Step inside our creative zone, where designers work closely with the directors to materialize the vision of the producers who refine your idea of an event you always wanted. Whether you are looking for a conference where the marriage of professionalism and entertainment creates networking opportunities or a concert where the star of the show appears divine, our event planners in Brisbane have a plan for everything. From the content of an event that will enthrall your audience to the underlying logistics to stop anything hampering the event flow, at Alive, our goal is to materialize your idea, and we have a plan to back it up.
Events By Event Planning Company In Brisbane
Conferences and Summits
Experience a conference that combines professionalism with entertainment to keep the engagement going. Our event planning method for Brisbane-based events considers the ambiance of the venue and orients it with the goals of your conferences and summits. We do this by creating an interplay between physical and multimedia events to meet your business goals related to networking or celebrations.
Digital Experiences
Get digital experiences as effective as physical events with our professionals who have merged their tenacity to learn from their experiences with the knowledge of the new technology. The webinars we will create will be engaging, and the advertisements will design will help you drive leads. Looking for more than just digital? Tap into our hybrid events, where the interplay between digital and real cranks up the experiential factor of an event up to 11.
Award Shows and Gala Dinners
Organize award shows and gala dinners where every guest feels special. Not only will they step into the venue on a velvety red carpet with cameras and crowds to admire them from the sidelines, but they will also encounter a divine ecosystem where everything from the staging area to the sitting region is here to provide your royal guests a regal comfort. With Alive Event's approach to planning, your events will be the talk of the town.
Concerts and Exhibitions
Imagine the enchanted crowd looking at the performer under the spotlight on a well-lit, stylish stage that creates an artistic ecosystem that stays with you forever. Through immaculate planning, where experiential storytelling is a priority, Alive Events plans concerts where the stars and the audience intertwine to create a festival that turns any event into a transcendental experience. We do the same with our exhibitions, where a moving staging area with cool music at the backdrop and a complementary combination of lights give the product you want to exhibit a great look.
Public Events and Festivals
Want to create trade fairs where the bustle of the crowd can move through the venue smoothly while enjoying every offering? What about regional festivals celebrating the rich Australian history with music and good food to complement the occasion? At Alive Events, expect the event planning to give you a treatment that cares for the theme of the event and the feelings of the audience.
Brand Activations
Position your brand as a powerhouse through a brand activation event that attracts, converts, and delights. Let the beautiful staging area that forms the foundation of your brand's story attract, let the content we collaborate to create with you convert these audiences into leads, and let the complementary performance that puts your brand in a positive light delight your audience. Our brand activation events are complete marketing funnels condensed into one experiential evening.
Roadshows and Marketing Tours
Let your roadshow create a journey that takes your audience for the ride of their life. With our roadshows, you will get compatible themes where you can showcase your brand and artistry in a way that fits with the ambiance of the area where you stop. Our handy professionals will take care of everything from portable venues-on-wheels to help you create a perfect message that your audience appreciates and responds to.
Meet The Most Diverse Event Planning Team
Event planning is not a one-person job; everyone has a part to play – including you.
Work with our designers as they create set designs to materialize your original vision to create an event you want. Engage with content directors as they supervise an event's designs and content so that the goal of experiential storytelling is met. Give feedback whenever you wish. After all, it is your event we are helping to create.
But what makes our team so responsive? It is a combination of multiple factors.
Over two decades of experience have made this team a powerhouse of event planning in Brisbane. They know what makes an event turn from a mundane occasion that you go to when you have nothing to do into a transcendental experience that remains with you for the rest of your life.
They are also restless. With their creative gears always on the move, they are always planning ways to add an extra layer of oomph factor to any event they organize.
Finally, they are dedicated. While all their events have their creative imprint, the truth that your event belongs to you isn't lost on them. They think of YOU as their guiding light, their feedback provider, and to whom they dedicate their services. They will finetune your event according to your needs and develop ideas that may evolve it to an umpteenth degree.
Why Alive Does the Best Event Planning In Brisbane?
We are driven by our desire to serve you through our creative output, which means your words are the only ones that matter. We make you part of our innovative team, where your ideas will be refined, and your events will be given life.
And as we create an event, we also have many fail safes in place. Fast on our feet, we ensure that any surprises during an event do nothing to deter the experience. We always watch every element of an event to make everything go as planned.
Our plan is based on performance, which we have evolved from two decades of experience. We understand the traditional ways that have helped an event meet its goal, and we combine them with the latest tech to maximize an event's effectiveness.
These traits don't discount the need to be altruistic. We make sure that every event we plan is socially sound. We understand the way of sustainability, and we ensure that the quality of the event doesn't compromise with the needs of the environment and the need to be socially responsible.
Time to Transcend Your Events, Your Way
It is time to take your event above the mundane and add to it the element of experiential storytelling that weaves the theme of an event, the feeling of the audience, and the performance of an artist together beautifully. Don't believe for one second that what you imagine your event to be can't be materialized. At Alive Events, when your vision meets our creative outlook, your event transcends your way.