Event Experience Agency
Crafting Unforgettable Experiences: Alive Events Agency – Your Premier Event Experience Agency
Alive Events Agency, a trusted industry leader in events and experiences, is an event experience agency that prides itself in providing a full–service live, hybrid, and virtual event management solution, headquartered in Sydney and Melbourne, with a global footprint​.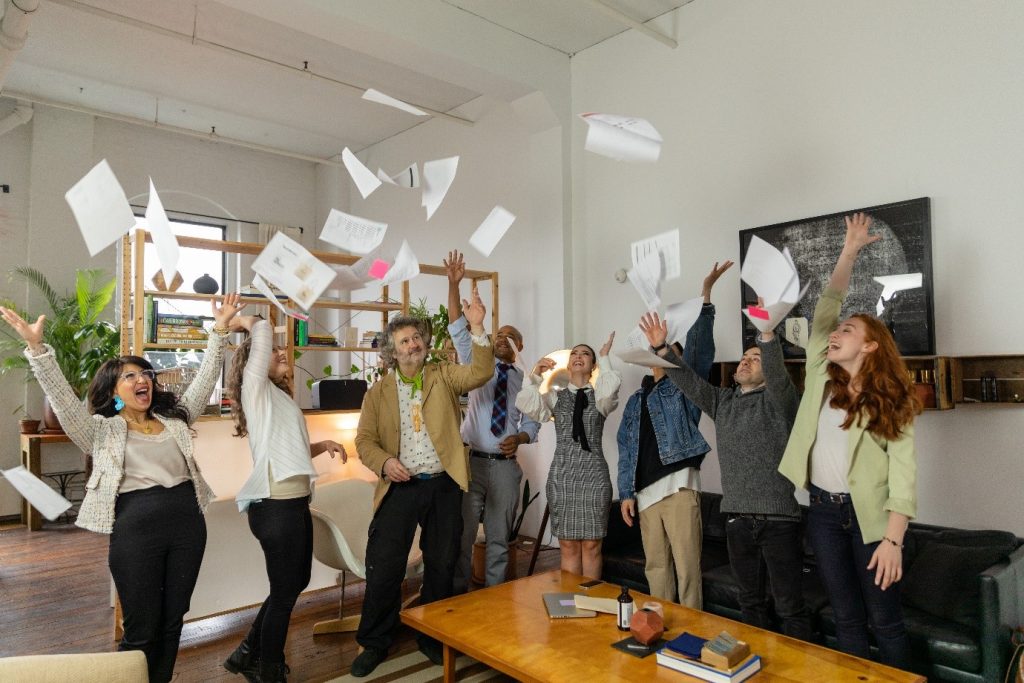 As a dedicated event experience agency, we are driven by an obsession with sensory storytelling and have been proudly creating unforgettable experiences for more than 20 years in every corner of Australia and the globe.
We firmly believe that experiences, in all their manifestations, define who we are, how we enjoy ourselves and how we learn. Consequently, the best way your brand or organisation can keep living in the minds of your audience is by engaging with them through unforgettable experiences​.
At Alive Events Agency, we specialise in two core areas:
ALIVE, Our bedrock offering: 20 years of award-winning design and production yielding the best possible live event experiences.
ALIVE +, Our experience offering for the digital era: Full-service content production delivered by a global network of talent to enhance engagement and increase connection​.
Our ability to recognise and develop the interplay of interactions and technologies through a single creative lens makes us an accomplished event experience agency.
What We Do
As a premier event experience agency, we pride ourselves on bringing together exceptional teams with top-notch skills and services to provide you with an unforgettable event. From initial concept and ideation to flawless projection management, seamless activation, and comprehensive evaluation, we handle every aspect with meticulous attention to detail.
Our services include venue procurement, permits and licences, talent sourcing, travel arrangements, design services, and full technical services. We leave no stone unturned to see to it that your event is a resounding success.
Our event management offering is further enhanced by our design and virtual services, offering you a comprehensive solution. The development of event assets and collateral form part of our services to clinch stronger engagement with your audience and communities all across the event. This drives more touchpoints, measurable results, and a greater reach, making us your go-to event experience agency​.
Our Expertise
As a seasoned event experience agency, we excel in several key areas of event management:
Digital Experiences – Virtual & Hybrid
In today's digital age, virtual and hybrid events have become a necessity. With our deep understanding of technology and user engagement, we create digital experiences that resonate with your audience, regardless of their location.
Our team of experts design and execute virtual events that are interactive, engaging, and seamlessly managed. Hybrid events, combining elements of live and virtual experiences, are also part of our expertise, offering your audience the best of both worlds.
Conferencing & Summits
Our event experience agency specialises in the organisation and management of large-scale conferences and summits. We work collectively with you to understand your conference objectives and design an event that is engaging, informative, and aligned with your brand values. We manage every single one of the aspects of the event, from venue selection to speaker management, attendee registration, and post-event evaluation.
Product Launches
Launching a new product is a critical moment for any brand. We ensure that your product makes a grand entrance into the market. Our team crafts unique, creative launch events that generate buzz and excitement around your product, drawing attention from both the media and your target audience.
Award Shows & Gala Dinners
Rewarding achievements and celebrating milestones are essential elements of corporate culture. As an event experience agency, we design and execute sophisticated award shows and gala dinners that leave a lasting impression. From glamorous decor to high-quality audio-visuals and entertainment, we manage every detail to ensure an unforgettable event.
Roadshows & Marketing Tours
We create engaging roadshows and marketing tours that allow brands to link with their audience on a personal level. Our team ensures each event is a unique experience, whether it's an educational seminar, a product demonstration, or a brand activation event.
Public Events & Festivals
Public events and festivals require meticulous planning and coordination. Our team's extensive experience in managing large-scale public events ensures a smooth execution that meets all safety and regulatory standards, providing a memorable experience for attendees.
Brand Activations & Pop-Ups
Our event experience agency helps brands create impactful brand activations and pop-up events. We design creative, immersive experiences that engage your audience and amplify your brand message.
Concerts & Exhibitions
From intimate concerts to large-scale exhibitions, we manage all elements of event production, including talent booking, stage design, sound and lighting, ticketing, and on-site management. We ensure that your event delivers an exceptional experience for your audience.
At Alive Events Agency, we are more than just an event experience agency. We are your partner in creating memorable experiences that bring your brand to life. Our established team of professionals are committed to delivering exceptional service and results. Whether it's a corporate event, a product launch, a public festival, or a virtual conference, we have the prowess and resources to make your event a success.
Contact our award-winning team today to unlock a world of immersive, interactive, and unforgettable moments that will captivate your audience. Reach out now and let the magic begin!