Experience Agency Brisbane
Alive Events Agency – Your Premier Experience Agency In Brisbane
Welcome to Alive Events Agency – your premium experience agency in Brisbane! Our all-inclusive event planning firm is committed to providing our customers with remarkable occasions. Moreover, our professional event planners, designers, and producers will collaborate with you to establish goals and create unforgettable experiences that exceed your expectations.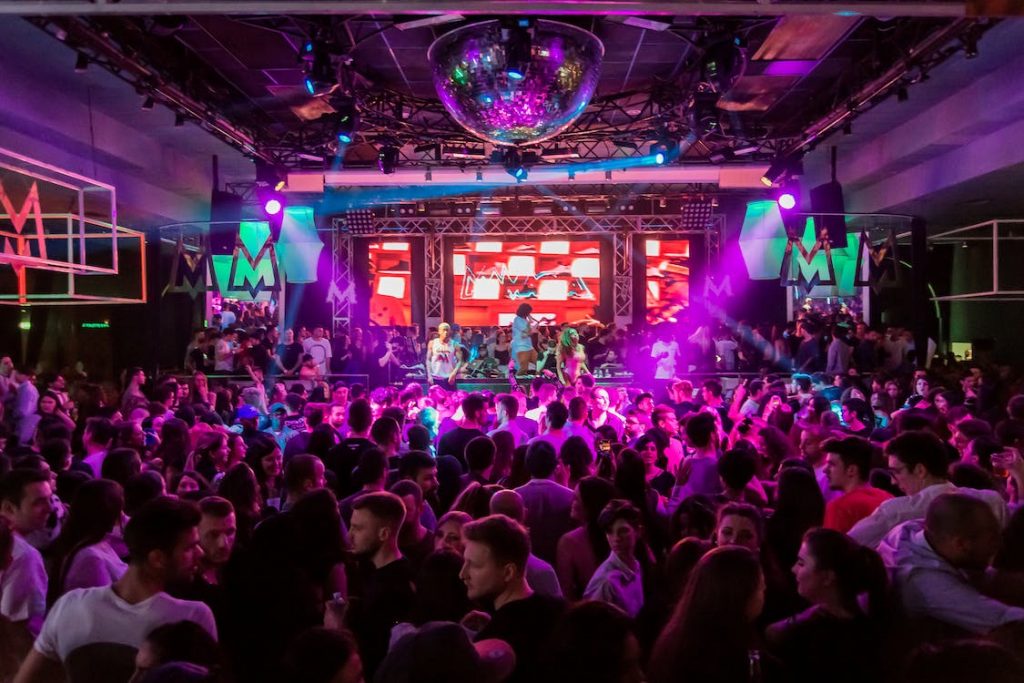 Source: pexels
Being one of Brisbane's premier event planning companies, we at Alive Events Agency take great pride in our reputation for excellence. We know exactly what it takes to make your guests' time with you one they'll never forget. We are an enthusiastic group that will use our knowledge and imagination to make your event successful.
We are an agency with the experience to provide you with a wide variety of services customized to your requirements. Our staff will work with you closely at every stage of the event planning process, from brainstorming ideas to executing the event itself. As event planners, we've handled everything from corporate gatherings to product rollouts, brand activations, and in-person marketing events.
Our In-Depth Services At Experience Agency Brisbane
Here at Alive Events Agency, we provide various services to assist you in making your event one that your visitors will never forget. Every event we put together as the top experience agency in Brisbane benefits from our ingenuity, knowledge, and meticulous planning. Some of the services we provide are as follows:
The Art Of Event Design
We at Alive experience agency in Brisbane think meticulous preparation and creative design are the backbones of any successful event. From brainstorming ideas to debriefing after the event, our professional event planners and designers will be with you every step of the way.
Understanding your brand and your goals is the first step in our event planning process. Together, we'll figure out what success looks like for your business and develop a strategy to get you there.
Venue Selection and Management
Whether you need a convention hall, a ballroom, or an outdoor area, we can assist you with your venue search. Choosing a location, dealing with vendors, and organizing logistics are all things that our staff will handle for you.
Our design team will collaborate with you to produce a spectacular show that complements your company's image and makes a long-lasting impression on attendees. To realize your idea and ensure that every event detail is perfectly designed, we will generate mood boards, sketches, and 3D renderings.
Our production team will take care of everything from sound and lighting to staging and audiovisual equipment. We'll ensure that all the technical aspects of your event fit in well with the overall aesthetic and that everything goes off without a hitch.
Logistics and On-Site Management
With transportation, lodging, catering, and personnel, we will handle all logistics and on-site administration facets. Our staff will be at your venue throughout the event to resolve any problems that may arise.
We think that analyzing how things went after an event is essential. Our staff will give you extensive information about your event's success, such as attendees' comments, engagement rates, and a return on investment analysis.
Experiential Marketing Campaigns
At Alive, an experience agency in Brisbane, we know that the key to successful experiential marketing is producing genuine, memorable moments for your target audience. For this reason, we carefully consider every aspect of a campaign, from brainstorming through distribution.
To ensure that the campaigns we create for our customers are effective, we take the time to learn about their specific brand, market, and company goals. We create experiential marketing campaigns that involve all five senses to create a multi-sensory experience that will resonate with your audience and encourage a stronger connection to your business.
We also employ many strategies to generate buzz for your business, including live events, pop-ups, activations, and installations. Using technology, lighting, sound, and other sensory aspects, our team can create surroundings that make your audience feel like they've been transported to another world.
Here at Alive, we think that for experiential marketing initiatives to be successful, they must first have a good foundation in terms of strategy. In order to ensure that the concept we develop for your brand is effective, we first examine the market, the competition, and the target demographic.
Lastly, we provide comprehensive reporting on the outcomes of your campaign so you may evaluate its performance, and we collaborate closely with you to ensure that your campaign serves your larger marketing and business goals.
Creative Production
We here at Alive experience agency in Brisbane are particularly pleased with our track record of materializing imaginative ideas. Immersive installations, interactive experiences, and state-of-the-art technology are just some of how our team of producers and creatives can help your event come to life. We've worked on events ranging from small meetings to massive festivals, so you can trust that we've covered you.
We think the setting plays a significant role in making any event remarkable. Thus, we focus on developing interactive exhibits that take visitors to a new dimension. Our design and construction staff are well-versed in creating one-of-a-kind exhibits that effectively communicate your brand's values to visitors. Considering the size of your event, we can design an atmosphere that will impress your guests.
In our opinion, the best events are those in which the attendees are actively encouraged to take part. Hence, we focus on making engaging, fun, and exciting interactive experiences for your visitors. Creatively, we have a team that can make games, challenges, and other interactive experiences for your audience that are unique to your company. We can design a variety of interactive experiences, from photo booths to VR environments, to liven up any party or other gathering.
Technology can be a potent tool for making special occasions even more so. That's why we follow the developments in event technology closely. From projection mapping to augmented reality, our seasoned staff learns how to use cutting-edge technology to wow visitors. We are able to tailor a solution for you that makes use of cutting-edge technology to make your gathering one of a kind.
Entertainment
Entertainment is a crucial part of any gathering and can make or break the occasion in the eyes of your visitors. Whether it's a wedding, a corporate event, or a private party, Alive experience agency in Brisbane has the perfect live entertainment for you.
From DJs and bands to aerialists and dancers, we have a wide variety of outstanding performers at our disposal. In order to locate the best entertainment to fit your event's theme and atmosphere, our team of professionals will work directly with you to learn about your specific needs.
We have a variety of soloists, ensembles, and orchestras available from the classical and jazz genres for those who want to lend a more refined air to their event. If you're in the mood for something with a bit more energy, we have a wide variety of DJs, bands, and performers who focus on pop, rock, and electronic music. The entertainment provided by our renowned artists and performers will last the entire evening.
As we know that every event is different, we tailor our entertainment packages to meet your requirements. Our staff is here to assist you in your search for a performer or in developing an original show just for your occasion.
Get In Touch With Our Experience Agency In Brisbane Today!
All of us here at Alive Events Agency love nothing more than helping our clients have amazing events. We have the knowledge, experience, and creativity to make your event a success, and we are the premier experience agency in Brisbane.
Get in touch with us now to see how we can assist you in planning a spectacular occasion.