The Role of Event Management in Australia for Brand Activations: Insights from Alive Events Agency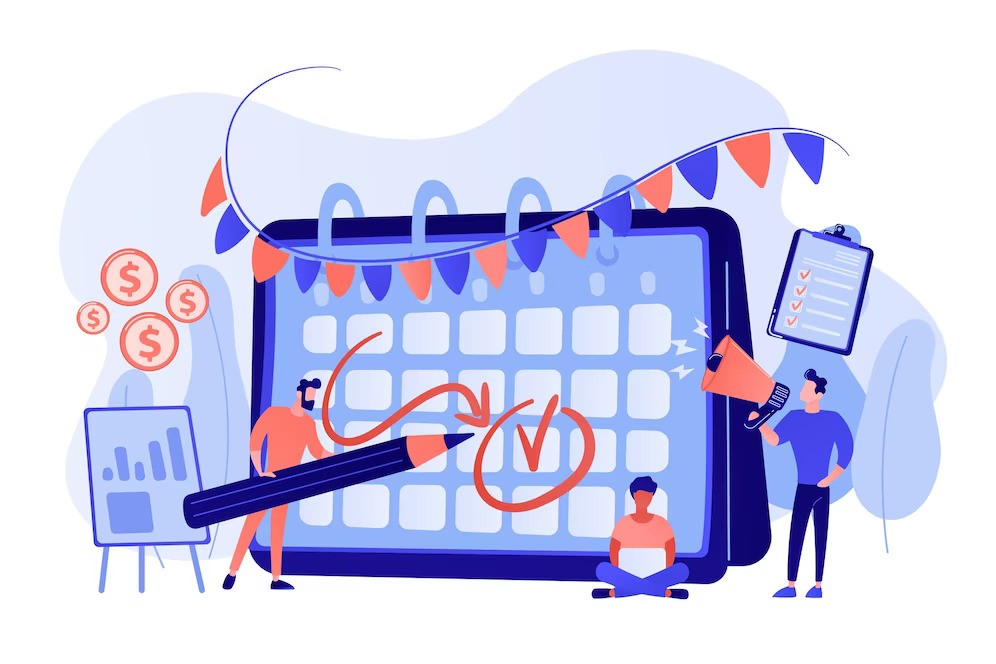 In the dynamic field of event management, fresh strategies are continuously arising to captivate audiences and craft unforgettable experiences. Brand activations, particularly, have gained substantial traction in Australia and globally. Being an industry leader in event management in Australia, we at Alive Events Agency take great pride in excelling in this specialised domain.
Demystifying Brand Activations
Brand activations are immersive, real-world experiences aimed at enhancing consumer interaction and engagement with a brand. They leave an enduring impression on participants by appealing to their senses and creating memorable experiences.
At Alive Events Agency, we pride ourselves on leading this trend in event management in Australia. We've carved a niche for ourselves by designing award-winning brand activations and pop-up experiences that truly resonate with audiences and amplify brand engagement.
Maximising Engagement: The Role of Event Management in Australia for Brand Activations
As event planners in Australia, one of our primary objectives is to increase participation in brand activations. We recognise that audience involvement is crucial to any brand activation's success. This is where our extensive event management experience comes into play.
To maintain audience interest, we employ a myriad of unique approaches in event management. We ensure each activation is more than just a spectacle by providing everything from interactive exhibits to fully immersive environments. We strategise the event from the attendees' perspective to fortify the connection between them and the brand.
Moreover, we utilise technology's potential to boost participation. The scope and impact of brand activations can be significantly enhanced by including digital elements such as AR/VR, live streaming, and social media engagement. We ensure these technological components run smoothly, providing a level of engagement that draws people in and encourages participation.
Our ultimate goal in event management in Australia is to create captivating content that helps people form emotional bonds with the company. We apply event management techniques to transform brand activations into attention-grabbing adventures by meticulously organising and ingeniously implementing ideas.
Our Approach to Brand Activations at Alive
At Alive, we're all about breathing life into brands and challenging conventions. It's in our DNA. Whether it's the activation of a new product, a marketing campaign, or a brand identity reveal, our track record proves that we excel at linking trade and consumer audiences with brands in meaningful ways through expert event management in Australia.
This connection is facilitated by our well-planned and professionally executed brand activations and pop-up experiences. We've successfully conducted these for various market sectors, including government entities, Fortune 500 companies, and the private sector, showcasing our skills across the globe.
The Thorough Process Behind Brand Activations at Alive
Our process for developing brand activations is comprehensive and meticulous. We cover every facet of the event, from strategy and ideation to design and execution, demonstrating the robustness of our approach to event management in Australia. We leave no stone unturned to guarantee a successful event, providing support at every stage.
We handle everything from sourcing venues, sets, and props; coordinating travel and freight; booking talent, styling and catering; managing logistics, obtaining permits and insurances; overseeing risk management; organising staffing; and arranging gifting pre, during or post events. All these elements unite to create an immersive and unforgettable brand activation experience.
Why Alive Should Be Your Go-To Agency for Brand Activations?
What really sets us apart from other event management companies in Australia is our award-winning style and high production standards. Our commitment to sensory storytelling and the creation of unforgettable experiences has established us as a trusted name in event management in Australia and beyond.
Our approach allows us to create and develop event assets and collateral that foster stronger engagement with audiences across the event, generating more touchpoints, measurable results, and greater reach.
1. Innovation and Creativity: The Heart of Our Event Management in Australia
As an enthusiastic team practising event management, we further believe in the power of innovation and creativity. We're not merely about organising events; we're about creating experiences. Every event we manage in Australia is a unique blend of creativity and strategic planning.
We thrive on bringing new ideas to the table, challenging the status quo, and pushing the boundaries of what's possible in event management. We take massive pride in our ability to create immersive experiences that leave lasting impressions.
2. Bespoke Event Planning: Tailoring Each Event to Your Unique Needs
Knowing that each of our clients has unique needs and expectations, we provide bespoke event planning services, showcasing the versatility of our approach to event management in Australia.
Whether it's a product launch, a corporate conference, or a brand activation, we work closely with you to grasp your vision and make it a reality. Our team of experts meticulously plans every detail to make certain your event is a resounding success.
3. A Commitment to Sustainability: Green Events for a Better Tomorrow
Reflecting our commitment to event management in Australia, we recognise the importance of sustainability. We strive to create green events that not only deliver unforgettable experiences but also respect our environment.
From reducing waste to selecting eco-friendly vendors, we integrate sustainable practices into every single aspect of our event planning. We're committed to making a tangible impact on our planet, one event at a time.
Final Thoughts!
To summarise, brand activations are a crucial aspect of modern event management. They offer a fresh approach to engaging with an audience, leaving an impression, and forming emotional bonds between consumers and businesses.
With our vast experience and commitment to excellence, Alive Events Agency aims to be the go-to agency for Australian businesses wanting to utilise the power of brand activations. Thanks to our extensive experience and dedication to client satisfaction, we have become a trusted player in the field of event management in Australia.